The MBA is projecting a record year for commercial lending. But does that prediction pan out where the rubber meets the road?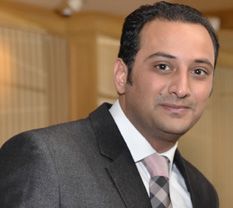 The commercial lending industry is poised to come back in a big way. The Mortgage Bankers Association is projecting a record year for commercial and multifamily originations, with volume growing to $300 billion – a 7% spike from 2013 numbers – and hitting $333 billion by 2016. The MBA projects that outstanding commercial and multifamily mortgage debt will hit nearly $2.6 trillion by the end of the year and approach $2.7 trillion by the end of 2016.

And last year wasn't bad, either. Commercial and multifamily originations were up by about 15% in 2013, with fourth-quarter commercial originations hitting their highest volume since 2007. And the stage is already set for good things in 2014, according to Jamie Woodwell, MBA's vice president for commercial real estate research.

And those projections are proving accurate where the rubber meets the road.

"We have been doing a lot more commercial transactions – apartment building loans, second-position loans for seasoned investors who are looking to take advantage of other opportunities and have a strong or low rate on the first (loan)," says Pouyan Broukhim, owner of PB Financial Group in Los Angeles. "They don't want to refinance or touch that first-position loan but they're looking for second-position loans to take advantage of other opportunities that are available to them. They're using private financing to do those types of transactions because conventional and traditional second-position lines of credit aren't available. So we're providing second transactions – some on a short-term and some on a long-term basis – to give the investors the capital they need to grow their portfolios."

Multifamily moving up

A lot of the recent growth in the commercial sector is being driven by multifamily originations, which spiked 44% between the third and fourth quarters of 2013. That's due mostly to the rising price of single-family housing moving more people to rent, according to Broukhim.

"You have people that can't afford primary residences because the market is much hotter," he says. "The residential owner-occupied market is very strong right now. So you're getting a lot of rental demand. It's a safe play for conservative investors. And there's actually a lot of financing available for residential income-producing properties throughout strong metropolitan areas."

Rising values

Rising property values and incomes helped boost the performance of commercial and multifamily mortgages last year. Delinquency rates have returned to the lower end of the historical range, according to data gathered by the MBA. All that makes the commercial market more and more attractive to lenders, Broukhim says.

"On commercial income-producing properties, we're comforted that the income produced by the properties covers the mortgage and expenses that are incurred on a property and gives us leverage," he says. "We're not the type of lender who's looking to foreclose on borrowers or take over properties, so it brings the risk level lower for us. We don't have to consider taking over a property when it's producing income."

Timing is everything

This is an especially good time for commercial investors, Broukhim says, precisely because the market is still in a recovery phase.

"There are a lot of discounted prices, commercial properties that are available for sophisticated investors. If the investor is sophisticated enough that they know they can turn around and find a tenant for the property there's a lot of low-risk, high-reward available," he says. "Now, they have to understand the cost of financing, but as long as they can factor that in there, they're making a good deal. They're buying at the right price point to make the transaction make sense for long-term purposes."

Read more in the latest issue of MPA, on desks now.