2018 total home sales are now expected to decrease from last year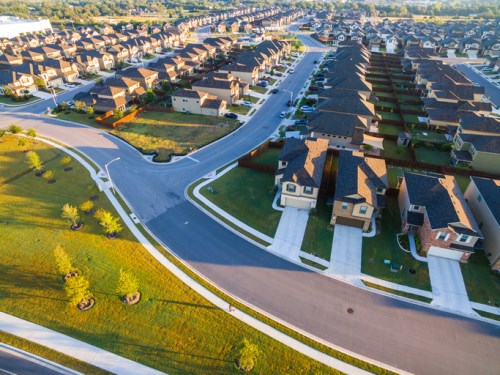 The US housing market has "essentially stalled" in spite of strength in the economy and job market, and homes sales are now forecast to decline from their 2017 level, according to Freddie Mac's forecast for September.
Freddie Mac expects a 0.9% decline in total sales of new and existing homes on the view that many prospective homebuyers will continue to have difficulty reaching the market through the rest of the year. Freddie Mac expected a 0.2% increase in its August forecast.
The expected decline translates to total sales of 6.07 million, compared to 6.12 million in 2017. Although home price growth is expected to moderate to 5.5%, weakening affordability and not enough moderately-priced homes on the market continue to affect activity.
"The spring and summer home buying and selling season ultimately ended up being a letdown, despite a faster-growing economy and healthy demand for buying a home," Freddie Mac Chief Economist Sam Khater said. "Unfortunately, too many would-be buyers continue to be tripped up by not enough affordable supply and the one-two punch of much higher home prices and mortgage rates."
There were fewer home sales and less construction compared to earlier in 2018 given weaker affordability, homebuilder constraints, and ongoing supply and demand imbalances over the summer.
"Prospective buyers are being squeezed the most where demand is the strongest: the entry-level portion of the market. While price appreciation is welcomingly starting to ease in many markets, weakening affordability continues to hamper overall activity," Khater said.
Freddie Mac also said it expects single-family first-lien mortgage originations to slide around 9% this year to $1.65 trillion amid a decrease in refinance activity and home sales from a year ago.