Trump officials go to bat for the administration's strategy to reform the housing finance system, even as Democratic lawmakers express doubts about the plan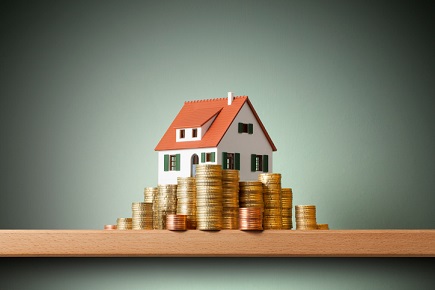 The US housing finance system is in worse shape today than it was right before the 2008 financial crisis, Republican lawmakers said at a Senate Banking Committee Tuesday.
GOP senators and Trump administration officials said that Fannie Mae and Freddie Mac are dangerously undercapitalized, and claimed that lending standards have actually deteriorated since the housing meltdown, Politico reported.
"This whole thing is a car wreck. It's a dumpster fire," said Se. John Kennedy (R-La.). "We spent $190 billion of taxpayer money (bailing out Fannie and Freddie), and we're in worse shape."
The hearing was the beginning of a debate over the Trump administration's plan to overhaul the housing finance system and scale back the government's role in the mortgage market – a plan that has Democrats and affordable housing advocates worried.
A major component of the plan is building the GSEs' capital buffer before releasing them from government control. Right now, Fannie and Freddie hand over their quarterly net profits to the Treasury. The GSEs are allowed to retain only a combined $6 billion in capital, despite owning or guaranteeing mortgages worth $5.5 trillion, Politico reported.
"I will tell you as a safety-and-soundness regulator, when I look at a $3 trillion institution that is leveraged 1,000-to-one, it keeps me up at night," Mark Calabria, director of the Federal Housing Finance Agency, told the committee. "If we do nothing, this is going to end very badly."
Sen. Mike Crapo (R-Idaho), chairman of the committee, said that Fannie and Freddie are less equipped for a financial downturn now than they were before the 2008 meltdown – an assessment with which Calabria, Treasury Secretary Steven Mnuchin, and Housing and Urban Development Secretary Ben Carson all agreed, according to Politico.
But Sen. Mark Warner (D-Va.) expressed concerns that the administration's plan to overhaul the GSEs wouldn't actually accomplish anything.
"It appears to me from your administrative proposals, we could actually end up with a system that doesn't end too-big-to-fail and doesn't increase affordable access to credit," Warner said. "That is a grave concern to me."
Democrats also pointed out that the plan's efforts to reduce risk would result in fewer people qualifying for mortgages, Politico reported. When pressed by Sen. Jack Reed (D-R.I.) on that point, Mnuchin said that "there may be certain people today who really shouldn't get a mortgage because they can't afford them."
Carson agreed with Mnuchin.
"Certainly there are some people who probably should not be mortgage owners – in many cases very disabled people, elderly people, people who are drug-addicted, who are not going to be able to make the payments," Carson said. "We have other programs for individuals like that."