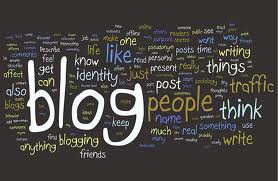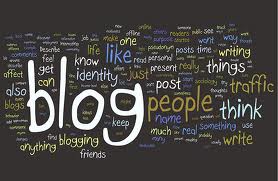 Do I have your attention now?
(TheNicheReport.com) Yes! That's what I said,
free Marketing
! If you have the time, which we all know you can spare an hour of your day to grow your market share and start marketing yourself, the biggest self-marketing tool that is gaining more popularity day by day is Blogging.
What is Blogging
? A blog (a blend of the term
web log)
is a type of website or part of a website. Blogs are usually maintained by an individual with regular entries of commentary, descriptions of events, or other material such as graphics or video. Many blogs provide commentary or news on a particular subject. A typical blog combines text, images, and links and includes the ability to let readers leave comments in an interactive format (Any time you use a definition that is not your own, it legally needs to be referenced).
Now comes the best part, it's FREE!
I know what you are saying. "Maybe it is free; but what are they going to try to sell me and really do you think I can build a blog myself?" Hosting sites will only run ads on the side of the main blog home page and they will not solicit you by phone, email or mail. We have dozens of employees with beginner computer skills and they are able to follow the
FREE
step-by-step tutorials provided. So YES you can do it! In addition, most hosting sites have
FREE
online support to assist you.
The most common question I get is, "
What I do with my Blog once I have it set-up and running?
" Well, you post, and post and re-post. The more you post on your internet Blog, the more potential borrowers will find you. Let's face it almost everyone is on the web today and potential borrowers search the internet for the term "Mortgage" in a specific region to find an originator in their area. If you are on the web and you're blogging, they will find you! The more you post and the more useful your information is that you provide, the better your chances are to increase being found by search engines and providing results to internet users.
Once you are comfortable with your blog, start video recording your messages to your consumers! Video marketing is the fastest growing way to get your message to your followers. You don't need a fancy video camera. Most phones have a simple video camera that you can use to record yourself; and in most cases, you can post it directly from your phone! What better way to get into a realtor's office than to offer them the opportunity to get their face and contact information out to the public through video blogging? To get your phone ringing, you might want to offer an incentive. You can start by leveraging small local businesses in your area. Most local businesses just want recognition and want their name to get out to targeted areas that will bring more business through their door.
Offer them a
FREE
video post of their product on your site or a coupon spot on your Blog for a week or two. Let them know you will send it out to your book of contacts and theirs as well. Accessing their contact list will open up a world of leads you have yet to discover! Once you have the local business on your blog, get them to commit on a deeper level by asking them to sponsor a gift certificate for local realtors which also poses as a great give away for your realtors. Technology continues to grow every day and more and more people of all ages are using the internet to find what they need. Imagine reaching thousands of potential clients at no cost.
The test is how much do you want to succeed? Have you heard the famous quote by Albert Einstein, "Insanity is doing the same thing over and over again and expecting different results?" If you stick with the same old marketing tools that are not working now, how likely is it that they will work in the future? If you start marketing yourself today by setting daily, weekly, and monthly goals of how many local businesses you can involve in your blog, you will certainly start seeing your local presence and your book of business grow!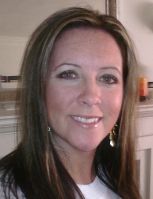 Kristina Bennett
is the Business Manager for United Wholesale Mortgage (UWM). Kristina is responsible for representing United Wholesale Mortgage at Mortgage and Real Estate Seminars throughout the country. UWM offers a variety of products to Brokers, Correspondents, Banks and Credit Unions.

For more information regarding UWM please call (800) 981-8898 or email

[email protected]

.