Moderate economic growth and solid job gains are expected to continue into next year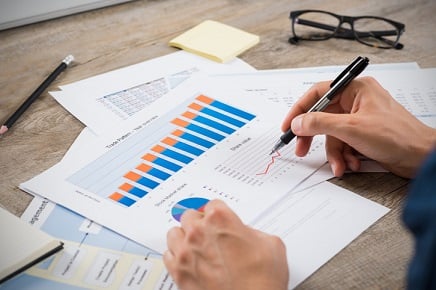 Favorable economic conditions are expected to continue in 2018 to support greater purchase-mortgage volumes as well as continued gains in house prices, Freddie Mac said it its monthly outlook for September.
Other trends Freddie Mac forecast for next year include a decline in refinance activity and an increase in total homes sales.
Freddie Mac said it expects the total of new and existing home sales to grow about 2% from 2017 to 2018. The growth estimate is primarily driven by new home sales given expectations of 1.33 million housing starts in 2018, up from 1.22 million in 2017.
House-price growth is expected to drop but remain solid next year, with a gradual increase in housing starts and moderate increases in mortgage rates. Freddie Mac said it expects a 4.9% growth in house prices, down from 6.3% growth in 2017 through August.
Additionally, Freddie Mac said it expects a decrease in the refinance share of mortgage activity to 25% in 2018, representing the lowest annual share since 1990. The forecast is based on diminished potential for rate refinances given higher mortgage rates.
While the 30-year fixed-rate conventional conforming rate refinance potential fell to about $300 billion in July from $800 billion in the year-ago period, the decline in refinances has not matched Freddie Mac's estimates. Freddie Mac pegs total refinance originations for the first half of 2017 have only fallen about 48% from the same period last year.
"The economic environment remains favorable for housing and mortgage markets," Freddie Mac Chief Economist Sean Becketti said. "For several years, we have had moderate economic growth of about two percent a year, solid job gains, and low mortgage interest rates. We forecast those conditions to persist into next year."
Related stories:
Mortgage apps slide, but refi share keeps growing
Housing inventory slump dampens mortgage originations