Sales stalled by the hurricane in September resumed and were closed during the month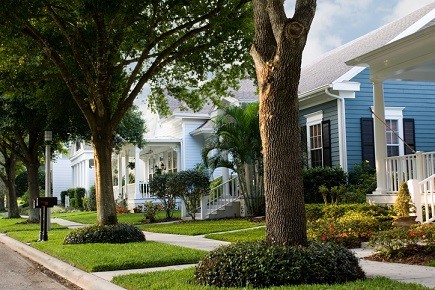 The Florida housing market recorded increases in sales, median prices, new listings, and new pending sales in October, signaling a rebound from the impact of Hurricane Irma, according to housing data released by Florida Realtors.
Despite the improvements, many areas in the state continue to have constrained inventories of for-sale properties. Single-family home sales totaled 20,543 in October, an increase of 2% from the year-ago period.
"Home purchases stalled by Hurricane Irma striking Florida in September resumed – and many of those sales closed in October," Florida Realtors President Maria Wells said. "Areas hit hardest by the hurricane will still take time to recover, but in other parts of the state, real estate activity has returned. Sellers were ready to put their homes on the market in October, with new listings for single-family existing homes up 9.8% year-over-year; new listings for existing condo-townhouse properties rose 14.6%."
Florida single-family existing homes that were sold in October recorded a median sales price of $235,558, an increase of 7.1% from the year-ago period. The median price for condo-townhouse properties was $170,000, a 5.2% increase from October 2016.
"Last month, we talked about how it's not uncommon for Florida to see a quick rebound in sales of existing homes the month after a hurricane," said Florida Realtors Chief Economist Dr. Brad O'Connor. "And, according to the latest data, that's exactly what happened in the Sunshine State in October. Both single-family home and condo-townhouse sales rose, boosted in part by closings that otherwise would have been completed in September if not for delays brought about by Hurricane Irma.
Related stories:
September hurricanes drive increase in Q3 delinquencies
Foreign buyers still favoring Florida