The branches hold approximately $2.3 billion in deposits and $130 million in loans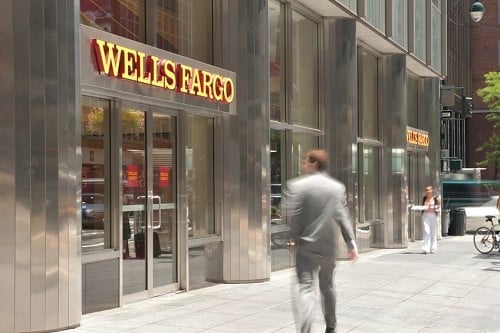 Wells Fargo has agreed to sell 52 retail bank branches across Indiana, Michigan, Ohio, and Wisconsin to Flagstar Bancorp unit Flagstar Bank, the companies announced.
The branches hold approximately $2.3 billion in deposits and $130 million in loans as well as certain related assets. The transaction also involves approximately 490 team members, all of whom will receive offers of employment from Flagstar.
This transaction is subject to regulatory approval and customary closing conditions and is expected to close in the fourth quarter.
The sale is part of Wells Fargo's previously announced plan to reduce its retail bank branches by the end of 2020 through consolidations and divestitures. Meanwhile, Flagstar expects to have 151 branches in the Midwest and eight in California at closing. Flagstar said the acquisition brings liquidity that it can use to repay short-term Federal Home Loan Bank advances. Management expects the transaction will be moderately accretive to 2019 earnings per share.
The branches will operate as Wells Fargo branches until closing and will be re-branded as Flagstar branches immediately upon closing.
"Being able to increase our presence in the Midwest market – a geography we know well and find very attractive – is a terrific opportunity for us," Flagstar Bancorp President and CEO Alessandro DiNello said. "This transaction significantly expands our banking footprint, more than doubling our customer base. We're also excited about the opportunity to meaningfully transform the bank's balance sheet while benefiting from funding that's both more efficient and less sensitive to rising interest rates. This acquisition strengthens our funding platform and enhances franchise value."
Related stories:
Sloan: Mortgage pricing to become competitive
Flagstar Bank closes purchase of 8 California bank branches