Nationally, cash sales have declined consistently for the 21 months, but some states are still experiencing of high volume of cash sales.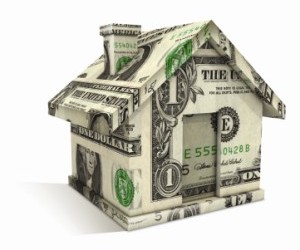 Cash sales made up 34.8% of total home sales in September 2014, down from 37.2% from a year ago, according to CoreLogic data. The year-over-year share has fallen each month since January 2013, making September the 21st consecutive month of declines.

Month over month, the cash sales share ticked up by one percentage point, however, CoreLogic noted cash sales share comparisons should be made on a year-over-year basis due to the seasonal nature of the housing market.

Prior to the housing crisis, the cash sales share of total home sales averaged approximately 25%. The peak occurred in January 2011 when cash transactions made up 46.4% of total home sales.
Despite a national decline, these states experienced a high volume of cash sales in September.
1) Delaware (57.4%)
2) Florida (50.8%)
3) Alabama (49.6%)
4) New York (44.4%)
5) Idaho (43.3%)
Of the nation's 100 most heavily populated areas, Miami-Miami Beach-Kendall, Florida, had the highest share of cash sales at 56.2%, followed closely by West Palm Beach-Boca Raton-Delray Beach , Florida. (55.9%), Fort Lauderdale-Pompano Beach-Deerfield Beach, Florida. (54.8%), Cape Coral-Fort Myers, Florida (54.7%) and Detroit-Dearborn-Livonia, Michgan. (53.1%). Washington-Arlington-Alexandria, D.C.-Va.-Md. had the lowest cash sales share at 16.2%.