More buyers are looking for starter and trade-up homes, but luxury homes are flooding the market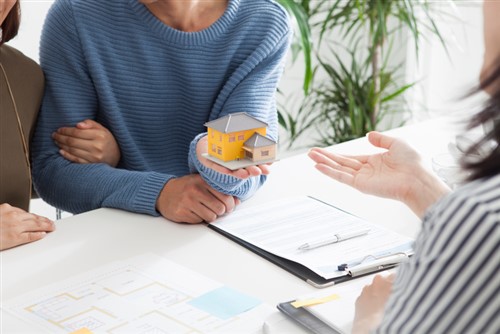 The national housing market is becoming more unbalanced, according to Trulia's Market Mismatch score of 14.7 during the second quarter, a marked increase from the 9.2 score in the second quarter of 2016.
With luxury homes flooding the market, potential buyers are finding it more difficult to find starter and trade-up homes. Along with the increase in premium listings in the national market, Trulia found that the share of searches for starter and trade-up homes of all search activity has grown. The situation is even more challenging for first-time homebuyers given the historically low inventory for all price ranges.
Another indication of the widening mismatch gap is the lower share of starter and trade-up listings. During the quarter, 45.8% of all listings were starter and trade-up homes, compared to the 46.5% share in the year-ago period. Over the same period, searches for those homes grew to 60.5% from 55.6%.
Buyers looking for starter and trade-up homes are increasingly getting pinched, while those looking for premium homes not only have more options but also face less competition. Starter homes posted a shortfall of eight percentage points in terms of listings relative to search interest, while the shortfall for trade-up homes was 6.7 percentage points. Meanwhile, homes in the premium price category have a surplus of 14.7 percentage points for listings relative to search interest.
Adding to the woes of starter and trade-up home shoppers is the decreasing inventory, with the inventory of those home types falling more than others, as well as competition from millennials and other first-time homebuyers. Previously excluded from the market by tight lending standards and higher unemployment, these buyers are now reentering the market.
Also joining the competition for those homes are buyers whose credit scores are just now recovering from a foreclosure during the recession. With these factors combined, shoppers in the price range are facing increased competition amid dwindling options.
Related stories:
Purchase mortgages remain strong among millennials
First-time homebuyers continue to rely on low-down-payment mortgages