But immediate action on policy adherence is urged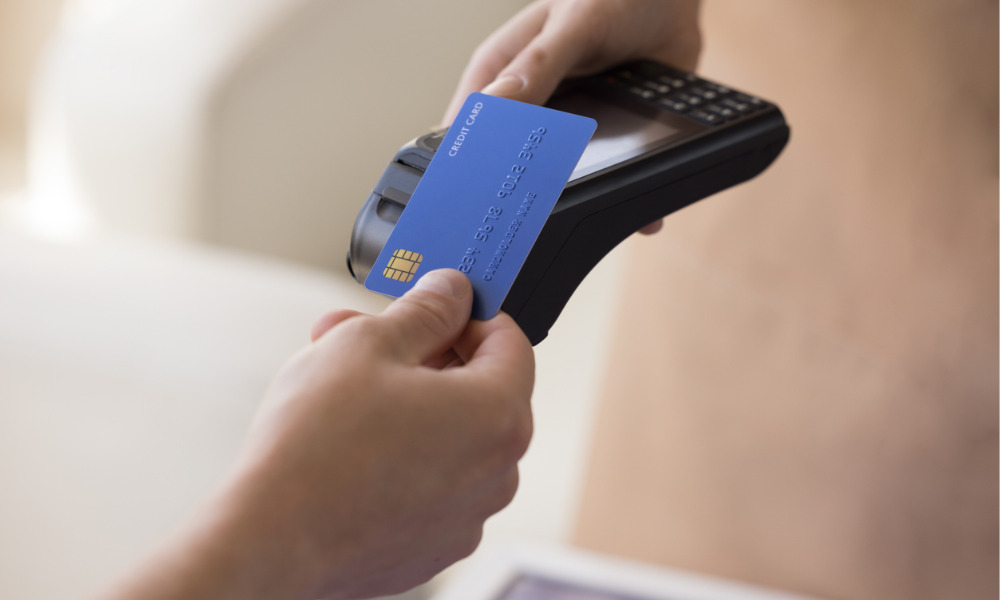 The Federal Housing Finance Agency's oversight office on Friday morning released three reports on a range of subjects: from looking into fraud allegations centered on employee travel reimbursement to assessing risk of its charge card program.
The FHFA's Office of Inspector General was tasked with investigating on all three fronts as is its charge since Congress enacted the Inspector General Act of 1978 "…to ensure integrity and efficiency in government," according to the office's website. The agency's inspector general's office is led by an inspector general appointed by the president and is subject to US Senate confirmation.
"OIG promotes the economy, efficiency, and integrity of FHFA programs and operations, and deters and detects fraud, waste, and abuse, thereby supporting FHFA's mission," the office wrote on its website. "We accomplish our mission by conducting independent oversight activities of the Agency's programs and operations, engaging in robust enforcement efforts to protect the interests of the American taxpayers, and keeping our stakeholders fully and currently informed of our work."
Responding to potential fraud and wasteful spending
Inspectors conducted an audit in response to allegations of potential fraud and wasteful spending in expense reimbursements at a Federal Home Loan Bank centered on the bank's management team. As found in the report, the objective was to determine whether the Division of Federal Home Loan Bank Regulation (DBR) conducted effective oversight of the banks' employee expense reimbursement processes and whether those presented significant risk to the Federal Home Loan Banks system, inspectors wrote.
Auditors found the DBR's examinations were sufficient for overseeing employee expense reimbursement processes, and no risk to the Federal Home Loan Banks system was determined, according to the report. However, while DBR's oversight was effective for examination periods within the audit scope, auditors found the division lacked documented guidance for examining bank employees' expense reimbursement processes.
While no fraud or wastefulness was uncovered, auditors detected a problem of perception. Even prevailing concerns of such "…pose a risk to the public's perception of integrity and trust in the FHLBank System," auditors wrote. "Without established guidance, DBR's examiners may face challenges in completely and consistently evaluating whether an FHLBank's management maintains effective internal controls over employee expense reimbursements that prevent, deter, and detect fraud or possible fraud," the report found.
As a result of their findings, two recommendations were made:
Develop and implement guidance documenting examination procedures for evaluating FHLBanks' employee expense reimbursement processes. Guidance should include: (a) documenting examination analysis and results; and (b) following up on implementation of recommendations, including reviewing corrective actions.
Obtain and review FHLBanks' internal audit results on employee expense reimbursements for the years that DBR does not include these expenses in its examinations to ensure that DBR is aware of any findings related to wasteful or fraudulent spending.
In a written response, according to the report, FHFA agreed with the recommendations.
Assessing FHFA's charge card programs
Another report assessed the risk of illegal, improper, or erroneous purchases and payments for the agency's travel card and purchase program as moderate and low, respectively. No audit was warranted as a result, officials wrote.
Inspectors found that FHFA had 24 purchase cards and between 147 and 158 travel cards active during fiscal year 2022, according to the report. The review covered the period April through March and found purchase and travel card expenditure were $1.25 million and $800,232, respectively.
While no audit was ordered, inspectors cautioned that existing controls might not be adequate in the future: "While our risk assessment for FHFA's charge card programs concluded that the risk of illegal, improper, or erroneous activity in the purchase cards was low and the risk for travel cards was moderate, it is important to note that our risk assessment does not imply that these risk levels will remain constant indefinitely," examiners wrote. "Existing internal controls could become inadequate due to changing conditions or a variation in compliance with applicable policies or procedures, or both. Conversely, FHFA could strengthen its internal controls in a way that reduces the overall risk."
No malfeasance uncovered, but deficiencies found
While the risk for illegal, improper or erroneous purchases and payments was deemed moderate for the agency's travel card program, examiners urged the agency to take immediate action in ensuring employees' adherence to the FHFA's travel policy.
Inspectors reviewed 62 travel vouchers totaling nearly $120,000 to determine compliance. Of those, 18 vouchers totaling $27,226 were found to have not been submitted within the required five working days after trip completion.
For the assessment period, ARC reviewed 62 travel vouchers, totaling $119,724, to determine whether they complied with the FTR. ARC found that 18 vouchers totaling $27,226 were not submitted within five working days after the travelers completed their trips, and three travelers for four vouchers totaling $7,290 did not use their travel cards to pay for all official travel expenses.
Based on those findings, inspectors broadened the scope of their review to nearly 800 vouchers submitted during the assessment period. Of those, 273 (34.2%) were submitted six to 597 working days after the travelers completed their trips. Additionally, 110 vouchers (13.8%) were approved six to 558 calendar days after the travelers submitted them.
Such noncompliance with travel policy enhances the risk for travel card misuse, examiners noted. Recommendations to reinforce policy, ensure timely voucher submission and other measures were agreed to by the FHFA, according to the report, and the agency has committed to provide its planned correction action to the inspector general by Nov. 30.
Want to make your inbox flourish with mortgage-focused news content? Get exclusive interviews, breaking news, industry events in your inbox, and always be the first to know by subscribing to our FREE daily newsletter.