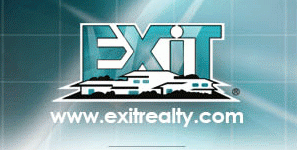 New leadership team formed to support company's aggressive growth
Woburn, MA – EXIT Realty Corp. International announced yesterday the appointment of five Divisional Presidents to aid in the company's aggressive regional growth. Named to the position of President of the North East Division (comprising Maine, Vermont, New Hampshire, Massachusetts, Rhode Island, Connecticut, New Jersey, Delaware, District of Columbia, New York, Pennsylvania, Maryland, West Virginia and Virginia) was Victoria Rivadeneira, former Regional Director for EXIT Realty in Upstate New York.
Rivadeneira began her real estate career in Staten Island, New York and after a stint as an award-winning real estate Agent she owned and developed an independent brokerage. She later went on to own a branded franchise and joined EXIT Realty Corp. International in 2011 as Regional Director of Upstate New York.
Rivadeneira served on several committees for the New York State Association of REALTORS® and the Women's Council of REALTORS® throughout the 1990's. She served as the Local Chapter President of WCR in Richmond County in 1998 and was the Founding Chapter President in Duchess County in 2008. She is active in the New York Association of REALTORS® serving on the Professional Standards, Legislative Policy and the Article 12a Committees. She is a member of the National Association of Hispanic Real Estate Professionals and co-hosts a live, weekly real estate radio show on AM970, a Fox New York affiliate station.

"With the current U.S. real estate market improving and the growth that EXIT Realty has experienced since its inception, we are perfectly positioned to attract talented industry leaders seeking a proven model that offers exceptional training, state-of-the-art technology and incredible tools with the added benefit of single-level residuals," she said. "Having been a top producing Agent and the owner of both an independent and branded office, I understand the mindset of each of these roles and can relate to the challenges each may be facing. I am passionate about bringing this knowledge to my new position and delivering solutions for higher levels of success throughout the North East Division."
"Victoria has been a top producing Agent, a successful Broker/Owner and most recently a Regional Director," said Tami Bonnell, CEO of EXIT Realty Corp. International. "She brings expertise in the industry and empathy for everyone's responsibilities to her new role. I am thrilled that she will be representing EXIT in the North East."