Senate Democrats, led by Elizabeth Warren, seem to be signaling that they plan on making confirmation as onerous as possible for Donald Trump's Treasury nominee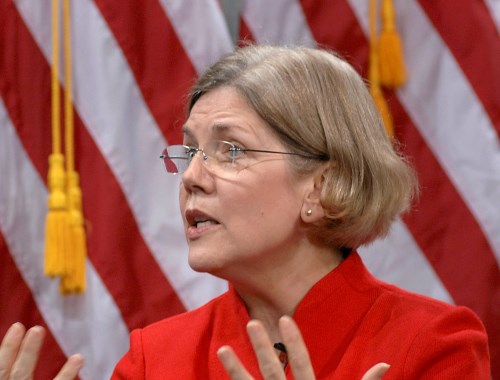 It looks like Elizabeth Warren and her fellow Senate Democrats will try to make confirmation as onerous as possible for President-elect Donald Trump's pick for Treasury secretary.
In one of her signature Twitter rants, Warren recently took Steve Mnuchin to task for his leadership at OneWest Bank, the financial institution he once chaired.
"Steve Mnuchin & OneWest Bank swooped in after the 2008 crash & aggressively – & sometimes illegally – foreclosed on people's homes," Warren said in a representative tweet.
It seems Democrats will use Mnuchin's time at OneWest against him in their effort to stall his confirmation, according to a
HousingWire
report. Democrats have called Mnuchin the "foreclosure king," and are asking people who've been impacted by OneWest's policies to come forward.
Meanwhile, two housing advocacy groups have accused OneWest of illegally redlining minority neighborhoods and engaging in discriminatory lending practices under Mnuchin's leadership, HousingWire reported.
Mnuchin and his partners formed OneWest from the remnants of failed bank IndyMac in 2009. They sold the bank to CIT Group in 2015 – a move that garnered Trump's approval.
"He purchased IndyMac for $1.6 billion and ran it very professionally, selling it for $3.4 billion plus a return of capital," the president-elect said last month. "That's the kind of people I want in my administration representing our country."
Warren and Senate Democrats, however, have been concentrating not on Mnuchin's business acumen, but on his companies' penchant for foreclosure.
"Steve Mnuchin & OneWest also ran Financial Freedom, which serviced 17% of reverse-mortgages but were responsible for 39% of foreclosures," Warren tweeted. Warren also tweeted that as Treasury secretary, Mnuchin would "make big banks even richer at the expense of families."
And Senate Democrats have taken to referring to Mnuchin as the "foreclosure king" on their official website.
"As the Chief Executive Officer and owner of OneWest Bank, Mnuchin oversaw what housing advocates called a 'Foreclosure Machine,' they said.
Related Stories:
Trump Treasury nominee to resign from board