The younger generation's preferences will have a "substantial impact" on homebuying patterns, expert says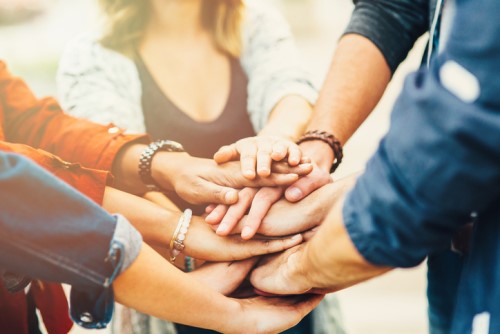 Younger generations of first-time homebuyers would likely purchase homes in culturally diverse neighborhoods that are close to their work and where they could party at night, according to a new survey from Homes.com.
The survey compared the habits of more than 1,000 Gen-Z young adults with those of millennials in terms of choosing a home. It found that more than half (58%) of future Gen-Z homebuyers prefer a diverse community while 12% prefer a homogenous neighborhood.
"Generation Z is more multicultural than ever before, with demographics that include the largest percentage of Hispanics and non-Hispanic blacks at 22% and 15%, respectively," Homes.com President David Mele said. "Our survey suggests that their preferences will have a substantial impact on homebuying patterns. That, in turn, may create a new dynamic where diverse communities thrive more than ever before."
The right time to buy a home
Approximately 86% of respondents said they plan to become homeowners soon. Five percent said they have no plans, and 9% were unsure. Homes.com anticipates strong home demand to continue in the coming years, as Gen Z is even bigger than the millennial generation.
Most of the respondents expect to purchase their first homes before age 35, with 14% planning to buy between ages 18 and 24, 48% from 25 to 29 years old, and 25% from 30 to 34 years old. Gen-Zers will follow the same schedule as Gen-Xers and baby boomers if they succeed, according to the report. They will also accomplish a much higher homeownership rate than millennials.
Motivations and concerns of Gen-Z homebuyers
Some of the top motivations of Gen-Zers for buying were investment value and the idea of having a place to call home. A home spacious enough for pets ranked as the third reason to buy, surpassing safety and a sense of community as key incentives.
Seventy-one percent of respondents said proximity to work was a priority when choosing a home. Other preferences including closeness to friends and family (52%), urban location (25%), distance from shopping (24%), and access to nightlife (12%) followed.
However, four in 10 were concerned they won't make enough money to qualify for a mortgage. According to the report, Gen Z was more worried about making enough income to afford a home in five or 10 years than about their capacity to pony up for a down payment or pay off student-loan debt.
Many Gen-Z homebuyers have misconceptions about down payments, thinking that they have to save for two or three years to meet down payment obligations unless they ask financial help from family and friends.
"With Gen Z poised to become the next wave of homebuyers, it's important to look at how their attitudes and behaviors will affect the homebuying process," Mele said. "The insights provided by this survey can help agents anticipate and prepare for the changes that will occur as this age group begins their home search."