Denver is the hottest housing market in the U.S., but California continues to dominate with 12 of the nation's 20 hottest markets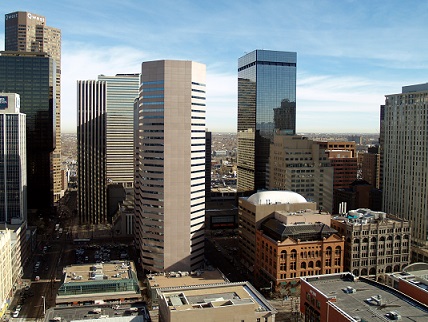 Denver has moved to the top spot among the 20 hottest U.S. housing markets, according to realtor.com's latest housing report.
According to the report, October's 20 hottest markets received between 1.8 and 3.6 times the number of views per listing as the national average. Hot markets also saw inventory move 30 to 47 days sooner than in the rest of the country. The number of days a house spent on the market in the hottest metro areas also dropped by a combined average of 19% from last year.
While Denver topped the list, California dominated with 12 of the nation's 20 hottest markets.
According to realtor.com, the hot market list was decided by deeming listing views as an indicator of demand and median days on the market as an indicator of supply.
The 20 hottest housing markets
Denver, Colorado
San Jose, California
San Francisco, California
Dallas, Texas
Vallejo, California
San Diego, California
Sacramento, California
Santa Rosa, California
Yuba City, California
Los Angeles, California
Stockton, California
Santa Cruz, California
Midland, Texas
Nashville, Tennessee
Oxnard, California
Detroit, Michigan
Boulder, Colorado
Ann Arbor, Michigan
Modesto, California
Fort Wayne, Indiana