Mountain city sees home sales surge…Home with celebrity history listed again in NYC…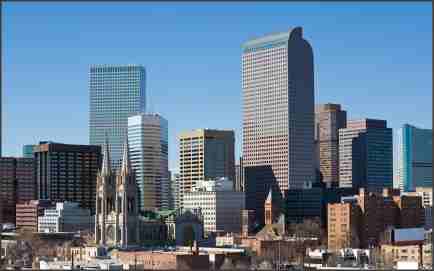 Mountain city sees home sales surge
Snow hasn't stopped homebuyers in the Denver metro area from snapping up property in a market struggling with low supply. There were more than 4,500 new listings in February, according to REcolorado, which runs the largest MLS in the state.

There was no shortage of buyers with sales increasing 13% to 2,832 and homes under contract rising 15% to 5,177. Inventory for sale was 5,087; down 1% from January and 25% lower than February last year.

REcolorado president Kirby Slunaker told the Denver Post: "Our historically low inventory levels remain the biggest challenge facing the Denver-area housing market, as they are undoubtedly contributing to rising average home prices and reducing the amount of time homes are on the market."

Home with celebrity history listed again in NYC

A townhouse in Manhattan has gone back on the market having undergone a meticulous renovation. The 1835-built Greek Revival-style building at 436 W.20th St. is not only grand but has a history of famous residents; Jason Statham and Rosie Huntington-Whiteley; Courtney Love; Andrew Garfield and Emma Stone; and even Glenn Close, who lived in the property during the filming of Fatal Attraction.

So plenty of stories to tell at the dinner party… while guests are wondering what's boiling on the stove! The renovation has taken two years to ensure that period features have been authentically restored and while the building currently comprises five apartments, including a penthouse with its own elevator, it could be returned to a single-family mansion.

It's listed at a huge $22.5 million but brokers believe it won't take long to sell; the market for this kind of property in Manhattan is hot right now and the median price for townhouses has surged by more than 20% in a decade.