Mortgage rates higher for third consecutive week… Housing affordability improved in first quarter of the year… Are mortgage lenders shunning smaller borrowers?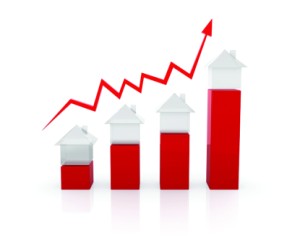 Mortgage rates higher for third consecutive week
New data from Freddie Mac shows that mortgage rates increased for the third consecutive week for the period ending May 14. At 3.85 percent, the average 30-year fixed-rate mortgage is just below the high for 2015. For 15-year FRM's the average rate was 3.07 per cent, up from 3.02 per cent a week earlier. There was a slight drop in the rate of 5-year Treasury-indexed hybrid ARM's which averaged 2.89 per cent, down from 2.90 per cent while 1-year ARM's averaged 2.48 per cent, up from 1.46 per cent.

Housing affordability improved in first quarter of the year
It was more affordable to buy a home in the first three months of this year than it was at the end of 2014. That's according to new figures from the National Association of Home Builders/Wells Fargo which reveal that 66.5 per cent of new and existing homes were affordable for those earning the US median income of $65,800. That compares to the 62.8 per cent rate of the previous quarter. "Consumers benefitted from continued low mortgage rates and some fall in the price of homes sold in the first quarter, as these conditions offer a great time to buy," said NAHB Chairman Tom Woods, a home builder from Blue Springs, Mo.
Syracuse, NY continued to be the nation's most affordable market with 95.6 per cent ranked to be within reach of median income earners. Toledo, Ohio; St. Louis; Akron, Ohio; and Harrisburg-Carlisle, Pa. are also good choices for homebuyers.
For a 10th consecutive quarter, San Francisco-San Mateo-Redwood City, Calif. was the nation's least affordable major housing market. There, just 14.1 percent of homes sold in the first quarter were affordable to families earning the area's median income of $103,400. Other major metros at the bottom of the affordability chart were Los Angeles-Long Beach-Glendale, Calif.; Santa Ana-Anaheim-Irvine, Calif.; New York-White Plains-Wayne, N.Y.-N.J.; and San Jose-Sunnyvale-Santa Clara, Calif.

Are mortgage lenders shunning smaller borrowers?
Those who borrow $400,000 pay less than those with a $100,000 mortgage according to analysis by Zillow. It found that those borrowing the lower amount paid on average 10 per cent more for every dollar borrowed compared to those with the larger loan. It also discovered that although with a 20 per cent downpayment a quarter of homeowners would have a mortgage of $100,000 they find fewer mortgage lenders willing to do business with them; around half as many offers as those wanting to borrow more.

JP Morgan Chase bets on housing market recovery
JP Morgan Chase gave a vote of confidence in the US housing market Thursday by agreeing to buy $45 billion in mortgage serving rights from Ocwen Financial. Although other major banks including Wells Fargo and Bank of America have been selling-off mortgage servicing rights with stricter regulations putting them under pressure, JP Morgan Chase believes that the high-quality loans it is acquiring will strengthen its overall mortgage portfolio.