House prices damage the whole economy… Philadelphia to clamp-down on noncompliant real estate agents… New home in New Orleans for Beyonce and Jay Z…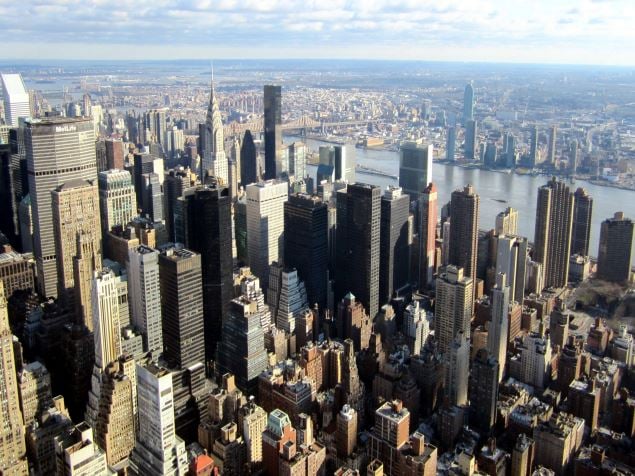 House prices damage the whole economy
The US economy is growing but not as fast as hoped and rising house prices, although a sign of a stronger economy, are part of the reason why the wider economy isn't even better. A new study by Enrico Moretti of the University of California at Berkeley and Chang Tai-Hsieh of the University of Chicago concludes that high rents and house prices making mortgages unaffordable on average wages are keeping workers out of the cities where they could be most productive.

New York, San Jose and San Francisco are highly-productive cities but the study says that housing costs, due to restricted land-use, mean that most workers can't afford to live there, reducing those cities' productivity. Considering data across 45 years the report shows that those cities' productivity helped the local economies but that was not reflected in their contribution to the national economy. The authors believe that national GDP could increase by 9.5 per cent if those cities were more accessible to more workers. Allowing more homes to be built is one part of the answer but increased transit links would also be of benefit the study concludes.

Philadelphia to clamp-down on noncompliant real estate agents
Tax officials in Philadelphia are reportedly missing out on the city's booming housing market. Philly.com says that the issue is with some suburban real estate agents who are acting for buyers who are moving into Center City and pocketing commissions but without paying the necessary taxes. City officials say that half of the agents they studied did not have business licenses or tax accounts and it's estimated that noncompliant agents have handled millions of dollars worth of transactions without paying taxes to the city. The biggest issue appears to be in awareness with many realtors unaware of city taxes that are due on their commissions.

New home in New Orleans for Beyonce and Jay Z
Music royalty's new palace is a former New Orleans church according to the New York Daily News. Beyonce and Jay Z have paid $2.5 million for the mansion on Harmony Street which is a converted place of worship. The Spanish-Baroque style home covers more than 13,000 square feet with the former altar now a dining room and the master suite previously the choir loft. It's reported that the celebrity couple bought the home after it had already been taken off the market.