NAR members say the market is strong and is on pace with the growing economy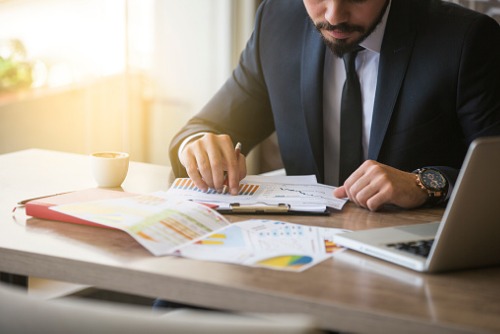 The commercial real estate industry is on the rise given growth over the past year, according to the National Association of Realtors (NAR) 2018 Commercial Member Profile.
NAR said its realtor members specializing in commercial real estate reported an increase in both gross income and sales volume. The annual study represents members who conduct all or part of their business in commercial sales, leasing, brokerage and development for land, office and industrial space, multifamily and retail buildings, as well as property management.
"The commercial real estate industry is strong and is on pace with the growing economy. Although there is a slight decrease in transactions, commercial professionals have reported improvements in their markets and business activity for consecutive years. Realtors reported that sales volume and costs of sales increased this year, as well as median gross annual income," NAR President John Smaby said.
Sales transactions for NAR's commercial members have slowly decreased in the last two years, down from eight in 2016 to seven in 2017, corresponding to tightened inventory conditions.
NAR commercial members saw their median gross annual income hit an all-time high of $150,700 in 2017, up from $120,900 in 2016. The median sales transaction volume in 2017, among members who had a transaction, was about $3.9 million, an increase from the median sales volume of $3.5 million in 2016.
"Commercial real estate professionals are reporting great growth in the past year, which has convinced more and more members to enter the commercial industry. The economy is expanding along with tight labor market have boosted income for realtors in the commercial space," NAR Chief Economist Lawrence Yun said.