The agreement also includes the integration of Docutech's Solex eSign and eDelivery functionalities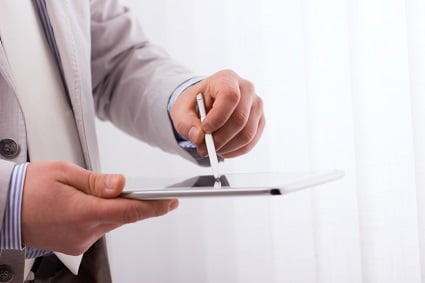 Cloudvirga and Docutech have partnered to offer Cloudvirga's lender customers an improved mortgage automation platform as it integrates Docutech's document generation, eSign, and delivery features.
The partnership aims to improve the disclosure process, reduce the cost of document compliance, and ease the borrower experience. Under the agreement, Docutech's ConformX document generation engine will integrate with Cloudvirga's digital mortgage platform. The integration will allow data to be directly pulled from the point of sale to be used along with rules-based intelligence to create loan disclosures compliant for all 50 states. The companies said the integration helps generate loan packages that are accurate and compliant from the start.
Additionally, Cloudvirga will offer Docutech's Solex eSign and eDelivery functionalities. Solex enables borrowers to review and sign documents using any web-enabled device. The ConformX service allows documents to be delivered within required timeframes in cases where paper delivery of the loan package is necessary.
"By seamlessly combining Cloudvirga's automated workflow, comprehensive guidelines, and calculations for all loan products with Docutech's comprehensive suite of document and compliance solutions, we're empowering loan officers to generate disclosures with ease — and to get it right the first time, every time," Cloudvirga Co-founder and Chief Strategy Officer Kyle Kamrooz said.
"Our integration with Cloudvirga enables us to help more loan originators transition away from paper processes that are manual, time-intensive, and inflexible in favor of dynamic, technology-enabled processes that streamline operations, improve processing speed and accuracy, reduce cost, and delight customers," Docutech President and COO Amy Brandt said.
Related stories:
RealKey launches mortgage automation software
FormFree partners with SimpleNexus for tech integration