A politician slammed the Consumer Financial Protection Bureau today for its 'breathtaking lack of accountability.'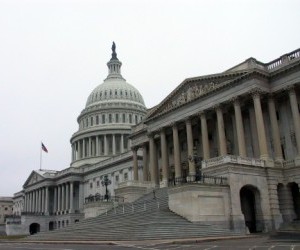 The chairman of the House Financial Services Committee had harsh words for the Consumer Financial Protection Bureau today.
Speaking at a committee session to mark up CFPB reform legislation, Rep. Jeb Hensarling (R-Texas) stung the agency for what he called its lack of accountability.
"We know that this is an agency that was designed to be unique, if not perhaps rogue; it is an agency like no other," Hensarling said. "Arguably it is the single most powerful and least accountable Federal agency in the history of our nation."
Hensarling said the CFPB was effectively unaccountable to Congress, the courts, and even the president, since once appointed and confirmed, the CFPB director can only be removed "for cause."
"Finally, in many respects, the CFPB is uniquely unaccountable even to itself since there is fundamentally no 'it,' no 'they' -- only a 'he,'" Hensarling said, referring to CFPB Director Richard Cordray. "There is no commission, only one omnipotent director, fundamentally accountable to no one. Combined with this breathtaking lack of accountability is a grant of power under Dodd-Frank to the CFPB director that is unilateral, unbridled and unparalleled. The director can unilaterally declare virtually any financial product or service as 'unfair' or 'abusive,' at which point Americans will be denied that product or service even if they need it, want it, understand it and can afford it."
The "unilateral, unbridled" power of the CFPB director is one of the things Hensarling is hoping to end; one of the bills under consideration by the committee, HR 2446, would replace the director with a five-member commission, with each commissioner serving a five-year term. That commission could end up holding the same "unbridled" power, however, since according to the language of the bill, they -- like the current director -- could only be removed "for cause" once appointed and confirmed.
The committee is also considering bills to increase the CFPB's transparency, provide consumers with disclosure of the information the CFPB maintains on them, and to require the CFPB to notify consumers before collecting nonpublic personal information about them.
"These are modest, common-sense bills that bring a modicum of accountability and transparency to the CFPB," Hensarling said.