Expect mortgage prices to grow 3% by 2021, analysts say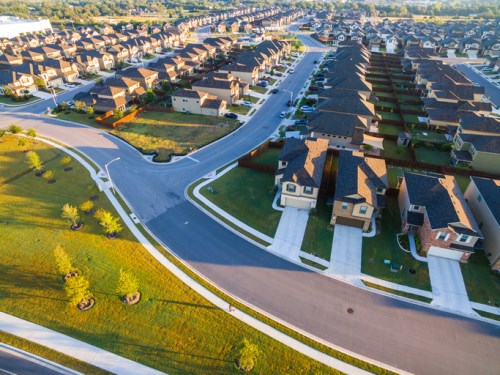 With the return of 4% mortgage rates, homebuyers took advantage of the low rates – stirring activity in purchase mortgage applications. However, the low rates won't be enough to spur the housing market, according to some experts.
Analysts at Capital Economics recorded a sharp drop in mortgage interest rates since the end of last year.
"The 30-year fixed rate is set to fall to 4.2% by the end of 2019," analysts wrote. "But that won't spur a significant rise in housing market activity."
The analysts said that the slowing economy coupled with dwindling inventory would hinder low rates from completely heating the housing market.
"That will hit homebuyer confidence, and with inventory levels still low that implies existing home sales will do no more than tread water over the next year or so," the analysts wrote.
According to Capital Economics, home prices will continue to slow due to tempered housing demand. Price growth slackened to 5% in 2018, and Capital Economics expected it would land around 2% by the end of 2019 and close out 2020 at 0%.
But the group said it will get better after that.
"An improving economy, coupled with low interest rates, will lead to a resumption in growth 2021, and we expect a rise of around 3%."
Capital Economics forecasted an increase in mortgage rates that will end up around 4.2% by late 2019. After the economic slowdown evens out in 2020, the 30-year fixed mortgage rates will land around 4.7% at the end of 2021, the group said.
"Lower lumber prices will support a shift to cheaper homes and, alongside upbeat homebuilder sentiment and the relatively bright outlook for new home sales," the group wrote, "that should enable a decent rise in single-family housing starts over the next couple of years."