However, the market is showing signs of a slowdown as it enters the second half of 2017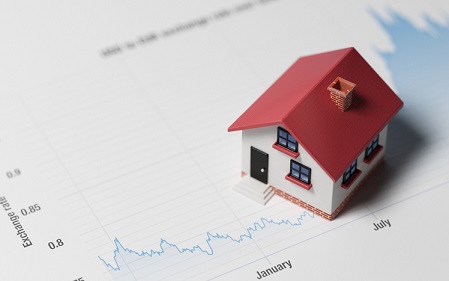 The California housing market saw sales and prices improve from year-ago levels in July, indicating a solid market in spite of supply and affordability challenges, according to the California Association of Realtors.
The market posted a seasonally adjusted annual rate of 421,460 closed escrow sales of existing, single-family detached homes in July, representing the 16th consecutive month where the figure stayed above the 400,000 benchmark. The July rate fell 1.1% from the 443,120 revised level in June, but increased 0.9% from the 417,680 revised rate in July 2016.
"As we enter the second half of the year, we are likely to see some slowdown in sales that extends beyond the typical seasonality change," said CAR President Geoff McIntosh. "While the rate of closed sales indicates that California's housing market has continued to move forward, tight supply continued to push up prices and lower affordability, which can ultimately undermine the housing market by putting homeownership out of reach for too many households."
The statewide median price was $549,460 in July, a decline to its lowest level since April. July was the fifth straight month that the median price was above the $500,000 level, staying near the most recent peak. Compared to last month, the median price fell by 1.1% from a revised $555,410. The median price rose 7.4% from the revised $511,420 median price in July 2016.
"Tight inventory remained the fuel to upward momentum in home prices, particularly in the Bay Area and other high-priced markets. With supply expected to be tight for the rest of the year, home prices should grow moderately in the next few months." said Leslie Appleton-Young, chief economist at CAR.
Related stories:
California housing continues affordability slide
Golden State expansion for Douglas Elliman