Fraudsters targeted homeowners hoping to avoid foreclosure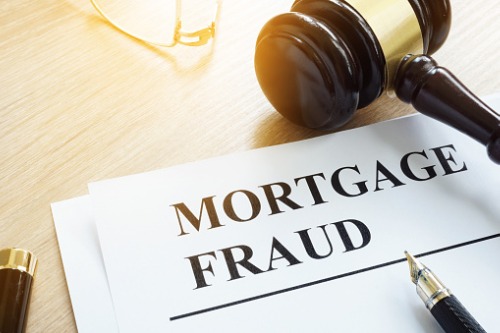 The US government is going after three New York men who allegedly purchased homes at depressed prices at the expense of a taxpayer-funded program, the United States Attorney for the Eastern District of New York announced.
The complaint alleges that the defendants – Iskyo Aronov, Ron Borovinsky and Michael Konstantinovskiy — ran a wide-ranging mortgage scheme to defraud the Federal Housing Administration (FHA) of the US Department of Housing and Urban Development (HUD).
Between 2013 and 2016, Aronov and his co-conspirators engaged in the "short sales" of nine homes in Brooklyn (three in Bed-Stuy and two in Bushwick) and one in Queens Village – acquiring the properties at depressed prices through HUD's pre-foreclosure sale program.
Under the program, homeowners with defaulted, FHA-insured mortgages can sell their properties in a "short sale" for less than the mortgage's balance if the sale is fair for the market value. After the sale is approved, HUD covers the outstanding mortgage balance, plus approved costs and interest, using federal funds.
Under a company called My Ideal Property Group, the men pushed the scam to homeowners behind on their mortgage payments or facing foreclosures. They allegedly manipulated the short sale at an "arm's length transaction," in which they would pay the homeowner to sign over their deeds, hire a fake agent to market the properties, and then sell it to one of their shell companies. This allowed them to buy the properties for below-fair market value prices, obtain broker fees, and induce lenders to release the FHA-insured mortgages at a loss.
"The defendants allegedly engaged in a scheme of wholesale deception when they provided false, misleading, and incomplete information to lending institutions, homeowners, and the Federal Housing Administration (FHA) causing millions of dollars in damages to the FHA, which typically results in higher premiums being charged to future first-time homeowners," HUD-OIG Special Agent-in-Charge Scaringi said. "In addition, artificial devaluation of residential properties will slow the recovery of market values at a time of economic challenge when affordable housing is at a premium."