Lenders would be required to show a material benefit to consumers when refinancing a mortgage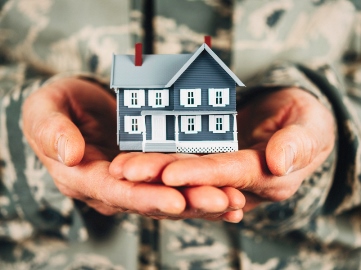 Lenders who abuse the home loan program of the Department of Veteran's Affairs are the subject of a new bipartisan bill proposed in the US Senate.
Senators Elizabeth Warren (D-Mass.) and Thom Tillis (R-N.C.) have introduced the Protecting Veterans from Predatory Lending Act of 2018, a bill that seeks to prevent predatory home loan practices targeting veterans.
Under the bill, lenders would be required to demonstrate to consumers that there is a material benefit to them when refinancing their mortgage. The requirement responds to the use by abusive lenders of misleading advertising tactics. The bill also combats the practice called churning, in which a home loan is refinanced repeatedly. Through churning, lenders generate fees and profits at the expense of veterans and their families.
"The VA home loan program was designed to give veterans and servicemembers the opportunity to become homeowners as they raise their families, and it has proven to be a great success," Tillis said. "Unfortunately, a few bad actors are taking advantage of the program, as home lenders have begun targeting veterans and servicemembers to generate profit and fees at their expense, often leading to higher loan amounts and putting families in a worse financial position than they started off. Our men and women in uniform deserve better, and I am proud to partner with Senator Warren on this bipartisan legislation that will end these predatory home lending practices. I hope Congress will consider this bill quickly so we can protect those who have sacrificed so much to protect us."
After a letter from Warren raising concerns about possible predatory practices, Ginnie Mae and the VA formed the Lender Abuse Task Force in September 2017 to crack down on lenders that scam veterans. While the task force has begun steps to address the problem, the bill would provide Ginnie Mae and the VA additional legal authority to eliminate predatory practices.
Related stories:
New task force to crack down on VA loan 'churn'
DOJ sues company over servicemember foreclosures