The deal creates the sixth-largest US commercial bank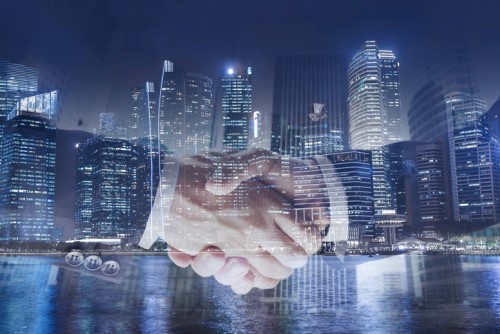 BB&T and SunTrust announced Monday that they have completed their $66 billion merger, becoming Truist Financial Corporation. The merger has created the sixth-largest US commercial bank, serving about 10 million consumer households and a fill range of business clients.
"This is a historic moment for Truist – a financial services organization created from two companies with shared values and a deep commitment to building a better future for our clients and communities," said Kelly S. King, chairman and CEO of Truist. "The completion of this merger of equals is a tremendous achievement and a testament to the thousands of Truist teammates who have diligently worked to ensure its timely conclusion."
"With Truist, we're creating a new company with a bold, transformative vision to increase investment in innovative technology and create a distinctive teammate and client experience," said Bill Rogers, president and chief operating officer of Truist. "We have much work ahead of us, but we're well-positioned to create meaningful change for the clients we serve and the communities where we live and work."
For the time being, clients will continue to be served through their respective BB&T and SunTrust branches, websites, and mobile apps, according to Truist. The transition to the Truist branding will occur as systems are integrated over the next two years.
Truist has also announced the Truist Community Benefits Plan, which earmarks $60 billion for lending or investment in low- and moderate-income communities from 2020 to 2022. The plan includes goals for lending to small businesses, affordable housing development and community revitalization.
SunTrust and BB&T announced the merger in February. The deal received final regulatory approval last month after the banks agreed to divest nearly 30 branches in order to allay monopoly concerns.