Consumers' homebuying power has taken a hit as mortgage rates increased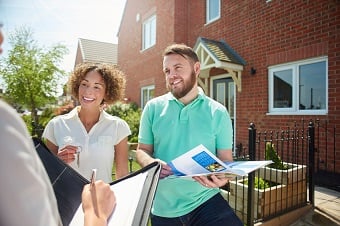 Mortgage-rate increases after the election have taken a toll on housing affordability, as December saw a decrease in consumer house-buying power, according to First American's latest Real House Price Index.
Year-over-year, consumer house-buying power decreased by 2.1%, while between November and December, it fell by 5.1%.
First American's chief economist, Mark Fleming, said the year-over-year decline is the first in consumer house-buying power in two-and-a-half years.
"Real purchasing-power-adjusted house prices surged more than 6% month-over-month in December, the first full month to see the impact of the surge in mortgage rates after the election and the most recent FOMC rate increase," Fleming said. "Rising rates and nominal home price growth are outpacing the influence of strong income growth, leading to declining affordability for first-time home buyers. However, housing remains as affordable as it was in late 2009.
"The decrease in affordability seen in December was widespread, impacting all but one of the markets we track," Fleming said. "Low inventory of homes for sale is creating increased competition in the market and pushing nominal prices higher. Add declining purchasing power because of the jump in mortgage rates, and affordability for first-time homebuyers declines."
Still, real house prices increased by 6.2% month over month in December, and by 8% compared with December 2015.
Year-over-year, unadjusted house prices increased by 5.8% – 1.5% higher than the housing boom peak in 2007.
Related stories:
Airbnb beats out Expedia to acquire Luxury Retreats
Home purchase sentiment on the increase after five-month decline