Allied Home Mortgage Corp. and Allied Home Mortgage Capital, along with their CEO, have been slapped with multimillion-dollar penalties after a jury found them responsible for more than a decade of mortgage insurance fraud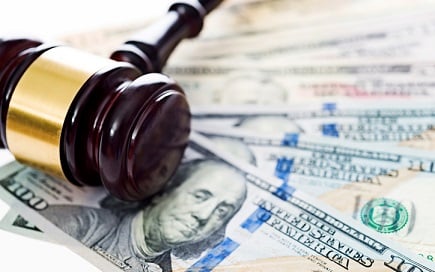 The federal government has been awarded nearly $93 million in penalties after a jury found two affiliated mortgage companies and an executive responsible for mortgage insurance fraud stretching back more than a decade.

The initial case was filed in 2011 against Allied Home Mortgage Corp. and Allied Home Mortgage Capital, along with president and CEO Jim C. Hodge, according to the Houston Chronicle. The penalties include a $7.37 million judgment against Hodge — and further penalties are expected, according to Reuters.

The case revolved around the use of so-called "shadow branches," according to a report by the Whistleblower News Review. The Department of Housing and Urban Development requires banks and mortgage lenders to have licensed offices — in effect, to have skin in the game in the form of salaries and overhead. But during the run-up to the mortgage meltdown, many companies — including Allied — were opening "shadow branches" — having independent parties open branches at their own expense, with no risk to the lender.

These branches then wrote FHA-insured loans that they weren't eligible to write, using the Allied brand when in fact Allied hadn't funded the branch in any way.

The jury found that Allied and Jim Hodges knowingly violated the False Claims Act by representing these mortgages as eligible for FHA insurance when they weren't, and that they represented that loans had been underwritten with due diligence when they hadn't, Whistleblower News Review reported.

Allied has said it will appeal the verdict.