Buying preferences create an unlikely joining of the generations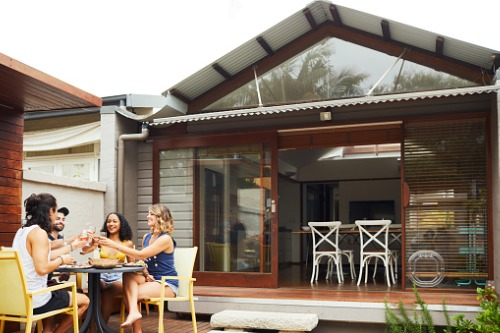 Young millennial homebuyers want to live near their friends and family, rather than prioritizing career, mirroring the needs of the 'silent generation' of grandparents and great-grandparents.
The 2020 Home Buyer and Seller Generation Trends report shows that the two generations have some other similarities when it comes to their home choices.
Fifty-three percent of homebuyers aged 22-29 and those aged 74-94 listed proximity to friends and family as a major factor that would influence their decision in selecting a neighborhood.
The survey results from the National Association of Realtors show that 33% of the older group listed moving closer to loved ones as the primary reason for selling their previous home.
However, while there are similarities with the older generation, 21% of young homebuyers are unmarried compared to just 3% of the silent and boomer generations when they bought their most recent home.
Of all recent buyers, 61% were married couples, 17% were single women, 9% were single men, and another 9% were unmarried couples.
Smaller towns
Among other trends identified by the report, 25% of young millennials are looking to smaller towns to provide affordable homebuying options.
Meanwhile, 46% of homebuyers aged 30 to 39 said school district quality influenced their decision making, while 36% of buyers from the same age group cited proximity to schools as an influential factor.
Overall, millennials continue to be the largest group of homebuyers (38%) and were most likely to purchase a previously-owned home or townhouse, and they were those most likely to find their home online and to use the internet during their home search.
Eighty-eight percent of younger millennials and 52% of older millennials were first-time home buyers, more than every other age group.