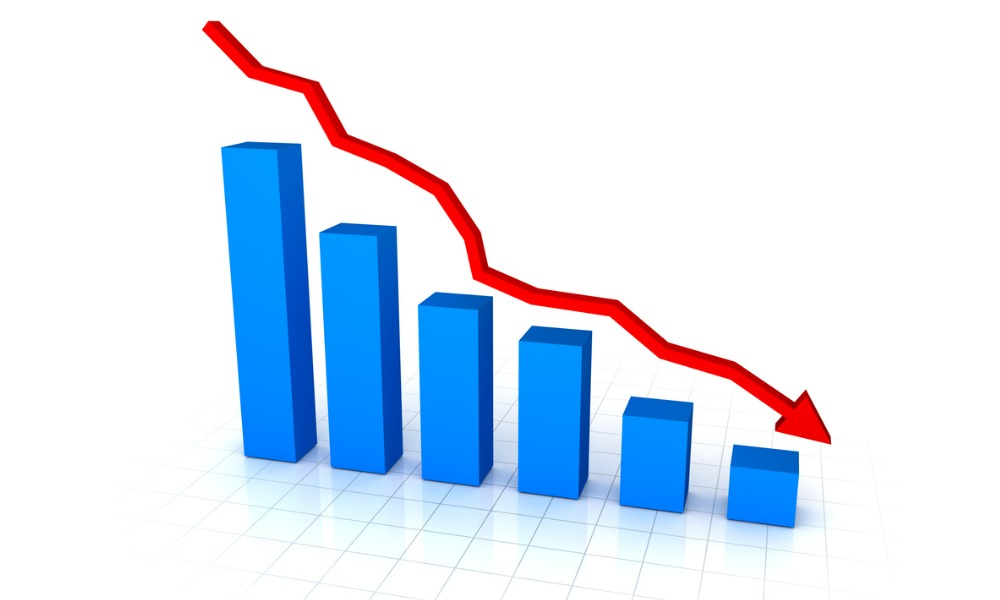 Property data analytics firm ATTOM has revealed that counties in New Jersey, Illinois, and California are the most vulnerable to a potential housing downturn. A special housing risk report analyzed 575 US counties and identified those most at risk of declines.
Nine of the top 50 were in or around New York City, while six were in the Chicago metropolitan area. Another 13 – more than 25% of the 50 most vulnerable – were scattered throughout California.
The same counties listed as the most at-risk from a downturn currently see some of the highest levels of unaffordable housing, unemployment, negative mortgage, and foreclosure in the country based on federal government data and the latest ATTOM reports.
Read more: US companies add fewest jobs since early 2021
New Jersey came out with the top three counties most vulnerable to housing decline: Passaic, Essex, and Atlantic counties placed first, second, and third, respectively. The most vulnerable New York City counties included Kings and Richmond – covering Brooklyn and Staten Island – and seven in the suburbs: Bergen, Essex, Ocean, Passaic, Sussex, Union, and Rockland. Manhattan placed 52nd.
Cook County (covering Chicago) came out seventh and was the only one in the top 25 with a population of at least one million.
Counties with a population of at least half a million found among the 50 safest included: Washington's King County (covering Seattle), Texas's Travis County (Austin), Utah's Salt Lake County, North Carolina's Wake County (Raleigh) , and Cobb County in Georgia.
Counties populating the bottom of the list and considered least vulnerable came mostly from the South and Midwest and featured more affordable homes and lower levels of underwater mortgages, foreclosures, and unemployment.
Read more: Revealed - US counties most vulnerable to housing market collapse
The Federal Reserve's recent aggressive monetary tightening and heightened inflation have stunted the housing market's pandemic-related boom, while soaring mortgage rates have slowed sales down and pushed up the income needed to cover a regular home payment.
"Given how little progress has been made reducing inflation so far, the Fed's actions seem more and more likely to drive the economy into a recession, and some housing markets are going to be more vulnerable than others if that happens," said ATTOM executive vice president of market intelligence Rick Sharga.