Global auction will target high-net-worth Asian buyers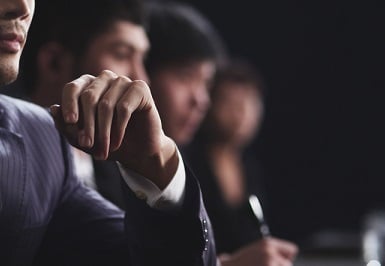 A forthcoming global real estate auction will be actively targeting wealthy buyers from China and Southeast Asia.
Concierge Auctions together with The Wall Street Journal and Mansion Global is lining up its forthcoming auction of curated premier properties around the world and says Chinese buyers remain a key focus.
"We continue to see increased interest and activity from our collections in China and for the first time are expanding our efforts to Singapore, which is becoming a powerhouse investor in the US real estate market," states Concierge Auctions Chief Marketing Officer Krystal Aeby.
The firm is currently inviting property owners and their agents to submit properties to potentially be included in the March auction. The properties will be promoted to around 550,000 high-net-worth individuals.
What do wealthy Chinese buyers want?
The homes that typically appeal to wealthy Chinese buyers are in well-known destinations with ultra-luxury price points, with proximity to top-notch schools and easy access to China via direct flights.
They are looking for solid investments for future generations and want homes that are valued at a price in comparison to Chinese real estate.
They are also interested in financial security, a possibility for rental income, and visas that benefit Chinese tourists, investors and migrants.
Chinese buyers also highly value characteristics that adhere to Feng Shui and numerology guidelines (a propensity for the numbers 6, 8 and 9).
Growth of luxury auction business
Previous Concierge Auctions sales have attracted 130 bidders from 8 countries including China, Hong Kong, Russia, France, England, Ireland, Canada, Cyprus, and the Bahamas, with over $140 million in transactions.
The firm says it continues to hold a dominant role in luxury real estate sector with homes priced over $10 million – and in some cases over $100 million.
"Every market has a threshold above which homes are more difficult to monetize, and asking price has no bearing on interest level," said Laura Brady, the firm's president and founder.
Recent record-breaking transactions include Playa Vista Isle located in Hillsboro Beach, Florida — one of the country's most expensive listings previously offered at $159 million — which broke the US record for the highest price ever achieved for a home at auction after attracting more than 1,800 inquiries.