Report reveals impact of moratorium expiration on foreclosure activity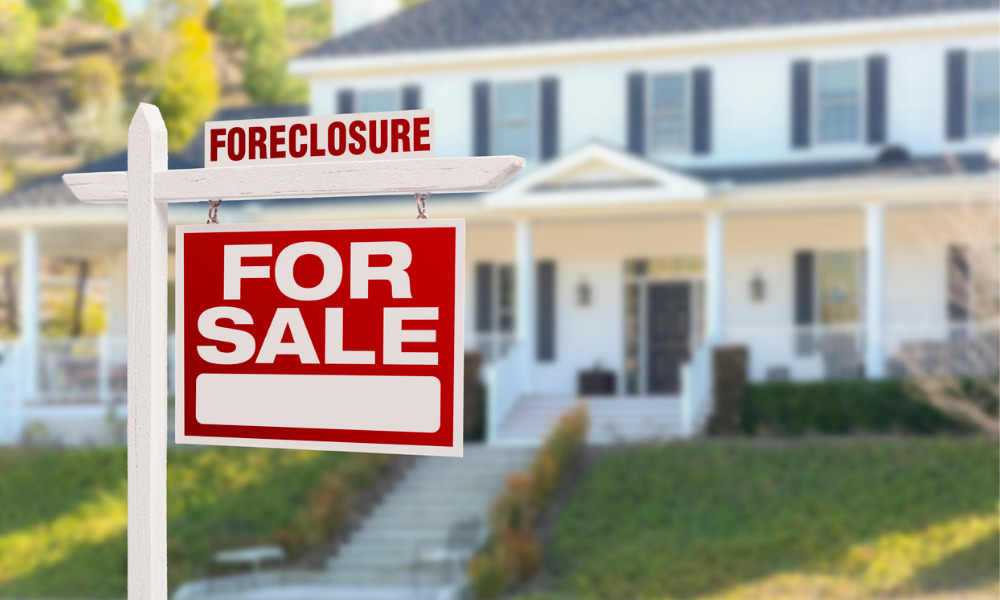 Foreclosure activity spiked 27% month over month and 60% year over year in August following the expiration of the federal moratorium.
The number of homes facing foreclosure grew to a total of 15,838 properties, according to ATTOM's Foreclosure Market Report released Thursday. The figures reflect the first month since the government foreclosure ban ended.
"As expected, foreclosure activity increased as the government's foreclosure moratorium expired, but this doesn't mean we should expect to see a flood of distressed properties coming to market," said Rick Sharga, executive vice president at RealtyTrac, an ATTOM company.
Sharga expects increased foreclosure activity to continue over the next three months "as loans that were in default prior to the moratorium re-enter the foreclosure pipeline, and states begin to catch up on months of foreclosure filings that simply haven't been processed during the pandemic. But it's likely that foreclosures will remain below normal levels at least through the end of the year," he said.
Read next: How many mortgages are still in forbearance?
Nationwide, one in every 8,677 housing units had a foreclosure filing in August, with Illinois at the top of the list of states with the highest foreclosure rates (one in every 3,848 housing units with a foreclosure filing). Nevada (one in every 4,738 housing units), New Jersey (one in every 4,868 housing units), Delaware (one in every 5,348 housing units), and Ohio (one in every 5,517 housing units) followed.
Foreclosure starts were also up 27% from the previous month and 49% from a year ago. Lenders started the foreclosure process on 8,348 properties in August.
"While foreclosure starts increased significantly compared to last month and last year, it's very important to keep these numbers in context," Sharga said. "Both last year's and last month's foreclosure starts were artificially low due to the government's moratorium. But in August of 2019, the last year we had 'normal' foreclosure activity, there were almost 28,000 foreclosure starts – over three times more than this year."