But uptick in housing completions indicates easing in supply chain issues and labor shortages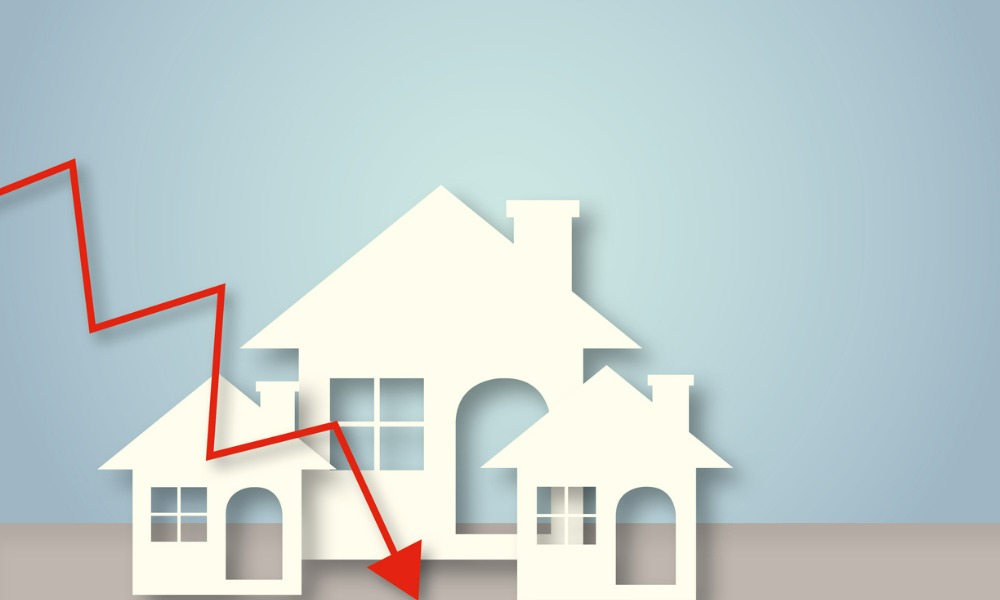 The US housing market continued to show signs of weakness as building permits, and housing starts declined further in December. The Census Bureau reported Thursday that housing starts in December fell 1.4% month over month and 21.8% year over year to a seasonally adjusted annual rate of 1.38 million units.
"New home starts declined in December, as the housing market continued to show signs of tightening," said Kelly Mangold, principal at RCLCO Real Estate Consulting.
The decline in overall housing starts was led by a 19% plunge in multifamily production, down to a 473 pace in December. On the bright side, single-family housing starts posted an 11.3% gain to 909,000.
However, homebuilder Jerry Konter noted that single-family production is running well below a one million-unit rate, indicating ongoing weakness in the housing market as high construction costs and elevated interest rates continue to present affordability challenges.
"Even though single-family starts are up on a monthly basis, permits indicate that the housing market will slow down further in 2023," said Konter, chairman of the National Association of Home Builders (NAHB). "We expect a sustainable decline for mortgage rates in the second half of this year, which should lead to a housing recovery in 2024."
The report also shows that an estimated 1.33 million housing units were authorized by building permits in December, 1.6% below the November figure of 1.35 million and 29.9% below the December rate of 1.90 million. Single-family authorizations in December were at a 730,000 pace, 6.5% below the revised November figure of 781,000. Multifamily permits were at a rate of 555,000 in December.
"The decline in single-family permits indicates that builders are slowing construction activity as interest rates have spiked in recent months," said Danushka Nanayakkara-Skillington, NAHB's assistant vice president for forecasting and analysis. "Starts began on a strong footing in early 2022 but fell back in the latter part of the year as higher costs led to a pause in home building activity, and affordability conditions worsened for home buyers."
While December housing starts and permits were lower year-over-year, NerdWallet home expert Kate Wood highlighted the 6.4% increase in housing completions – perhaps signaling easing in supply chain issues and labor shortages.
"Compared to November, fewer permits were issued for single-family homes and two-to-four unit dwellings, but permits for housing with five-plus units rose 7.1%," Wood said. "Whether those multifamily units end up for sale or rent, increased inventory could help relieve some of the affordability strains currently faced by both renters and homebuyers."
"The combination of slightly reduced mortgage rates and discounts and specials on for-sale pricing may bring more buyers to the market, especially after the historically slow holiday season is over – and as spring buying season approaches," Mangold added. "Inflation is also beginning to decline, and the job market remains relatively strong – so it will be interesting to track how the housing market continues to react in the early part of 2023."
Learn more about the latest developments in the US housing market and what it means for the future of home building by subscribing to our FREE daily newsletter.