National Association of Realtors says strong job growth is among the key factors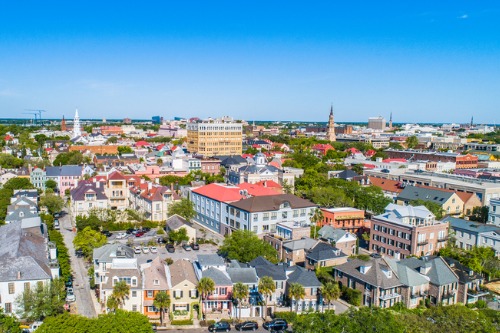 A range of factors suggest that some US housing markets are set to outperform the wider market over the coming years.
According to a top 10 ranking by the National Association of Realtors, strong job growth, domestic migration, housing affordability for new residents, population age structure, attractiveness for seniors, and home price appreciation, are among the key factors that make these markets exceptional.
"Some markets are clearly positioned for exceptional longer term performance due to their relative housing affordability combined with solid local economic expansion," said NAR's Chief Economist Lawrence Yun. "Drawing new residents from other states will also further stimulate housing demand in these markets, but this will create upward price pressures as well, especially if demand is not met by increasing supply."
The 10 markets expected to outperform are:
Charleston, South Carolina
Charlotte, North Carolina
Colorado Springs, Colorado
Columbus, Ohio
Dallas-Fort Worth, Texas
Fort Collins, Colorado
Las Vegas, Nevada
Ogden, Utah
Raleigh-Durham-Chapel Hill, North Carolina
Tampa-St. Petersburg, Florida
"Potential buyers in these 10 markets will find conditions especially favorable to purchase a home going into the next decade," said NAR President Vince Malta, broker at Malta & Co., Inc., in San Francisco, CA. "The dream of owning a home appears even more attainable for those who move to or are currently living in these markets."