Inventory jumped in November as sales declined for the 4th month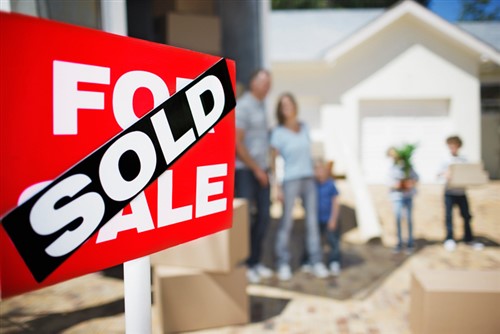 Year-over-year home sales were lower in November compared to a year earlier, as they have been for the previous three months.
But those sellers whose homes are priced correctly are still selling, while the pause in rising sales is allowing inventory to move towards normality.
The RE/MAX National Housing Report reveals that inventory was up 3% year-over-year, the largest annual increase since the report began 10 years ago. The gain was three times that of October.
The months of inventory rose to 3.9, the highest for any month since December 2016 (4.2).
Sales were down 6.9% year-over-year, the largest November drop in 5 years but despite this homes sold at record speed – an average of 51 Days on Market, compared to the previous November low of 54 days set last year.
"The road to market normalization can be bumpy," said RE/MAX CEO Adam Contos. "It's good to see the small uptick in inventory, and the drop in November sales isn't too surprising – given the recent trends, the mid-term elections, and the earlier-than-usual Thanksgiving holiday. As we near year-end, three main themes appear clear – buyers are grappling with affordability issues and tight inventory; sellers are unsure how to react to the cooling market; and homes priced properly are still selling rather quickly. All three underscore the fact that the guidance of a professional agent is even more critical in times like these."
Prices up 4%
The median sales price increased 4% year-over-year to $235,000 and was the highest November price in the report's history.
It marked the 32nd consecutive month of year-over-year price increases and comparing the first 11 months of 2018 to 2017, home prices are up 6.0%.
Only two metro areas saw a year-over-year decrease in Median Sales Price: Honolulu, HI, -3.2%, and Birmingham, AL, -0.7%. Three metro areas increased year-over-year by double-digit percentages: Boise, ID, +18.2%, Las Vegas, NV, +12.2%, and Wichita, KS, +11.4%.