Study says vacant homes are dogging many cities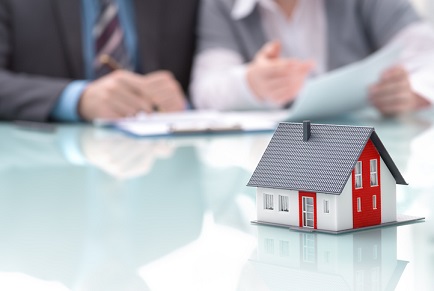 Since the recession many cities' housing markets have bounced back but some of America's legacy cities are dogged by the "plague" of vacant homes.
That's the finding of a study by the Lincoln Institute of Land Policy that warns that neighborhoods in struggling post-industrial cities are being torn apart with growing intensity.
The report looked at the issues of hypervacancy, where at least 1 in 5 properties is vacant; and "other vacancies," a Census term for properties sitting unused and not for sale or rent — effectively abandoned.
Researcher Alan Mallach writes in the Policy Focus Report that cities such as Detroit, Cleveland, and St. Louis, former industrial powerhouses known as legacy cities, are among those where rising levels of homes that have been left empty are producing negative effects including lower house values and increased crime rates.
The scale of the problem
In 2015, more than 49% of Census tracts in Flint, Michigan, 46% of tracts in Detroit, and 42% of tracts in Gary, Indiana, suffered from extreme hypervacancy, with more than a quarter of units vacant in each tract.
At such levels of vacancy, "the market effectively ceases to function," Mallach writes in the report. "Houses sell, if they sell at all, only to investors at rock bottom prices while the neighborhoods become areas of concentrated poverty, unemployment, and health problems."
Meanwhile, the number of units that are effectively abandoned has increased by 2.1 million units nationally, from 3.7 million in 2005 to 5.8 million in 2016, an increase roughly equal to five times the entire housing stock of San Francisco.
The report says that several issues are barriers to addressing the vacancies issue. These include cumbersome property tax foreclosure processes, and state laws and bank practices that lead to thousands of properties being stuck in foreclosure limbo.
But there are some success stories
Some cities have shown success in addressing high levels of empty homes and the report suggests that others take note and reduce the barriers to turning things around.
One example of how things can be improved comes from Cleveland and Youngstown, Ohio, where collaborative public-private efforts have combined strategic demolition with rehabilitation to make refurbished homes available to new buyers at affordable prices.
While in Baltimore, receivership is used to place vacant properties in the hands of for-profit and nonprofit developers in targeted areas with market potential, putting 1,300 units back to use since 2010.