A new way to use realtor partners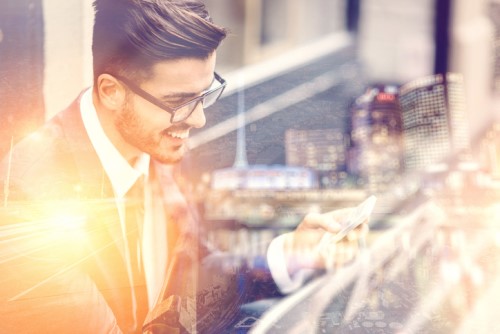 Are you ready to not only get down to business, but really jump-start your business?
Think for a moment about who also is working with the same clients you work with every day. Real Estate Agents, right. In fact, about 88%* of all home purchases are made with the help of a Real Estate Agent. Now here's the real kicker, about two-thirds of all homebuyers accept their agent-recommended lender.*
So, the message couldn't be clearer: To build your business, get in front of more Real Estate Agents, but not just any agents, the top-producing ones, because you don't have a minute to spare.
How do you do that? You could knock doors, but that involves a lot of hit-and-miss, not to mention, in many larger offices, you likely won't get past the receptionist. Plus, in 2018, dropping-in with no appointment and catching people off guard, just isn't cool. There's got to be better ways to open doors.
And there is!
It's called Agent Intelligence, and it is part of the GoGo LO mobile app, exclusively offered by New American Funding.
Its capabilities will blow you away:
View production of every real estate office in your market area
See individual agent production, by units and dollar volume, in those top offices
Expand search for all top agents in a specific area
Search these agents' active and closed listings
See whether their activity is on the sell or listing side
Create alerts for every time an agent gets a new deal
Find out which lenders and LOs these agents are working with
Examine the kind of business these LOs are doing (purchase or refi)
And, of course, Agent Intelligence shows you all their key contact information, so you can start reaching out to these sales leaders in a variety of ways.
In particular, use the powerful data and insights that Agent Intelligence provides to begin tailoring your marketing efforts to capture exactly those Real Estate Agents you want to work with. What kinds of buyers are they currently working with? What kinds of properties are they selling them? What kinds of purchase-financing are they using? Fixed, ARMs, Jumbo, VA, FHA?
Once you know what that niche is – and especially if that preference happens to be in your wheelhouse – get after it. Seize your opportunity. Set appointments with all the prospective real estate partners you've identified so you can show them what you can do.
With Agent Intelligence, you literally hold a storehouse of powerful market data in the palm of your hand to drive your business to new heights.
But only New American Funding has it, and we offer it free to all our Loan Officers.
So, if you're ready to get down to business, call us today!