But analysis shows there's still some way to go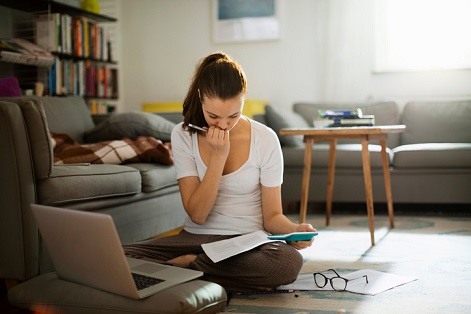 The number of US homes that are underwater continued lower in the fourth quarter of 2017, falling to below 10% for the first time since the housing crash.
Data from Zillow shows that 9.1% of homes still owe more on their mortgage than their home is worth, a total of 4.4 million homes. Around 713,000 owe at least twice as much as their homes' value.
"For much of the country the Great Recession is an increasingly distant memory - the American economy is booming once again and markets are now shifting their gaze to future downturn risks," said Zillow senior economist Aaron Terrazas. "But scattered in neighborhoods across the country, the legacy of the mid-2000s housing bubble and bust lingers among the millions of Americans still underwater on their mortgages, trapped in their homes with no easy options to regain equity other than waiting."
Additionally, around 15% of homeowners with a mortgage have a small amount of equity that is unlikely to be enough for them to sell and comfortably have enough for a down payment on another home.
"Their struggles mean there are fewer homes on the market for homebuyers today. In corners of the country where home values have been stagnant in recent years, recent homebuyers can easily fall underwater, particularly those who buy with small down payments," added Terrazas.
Metropolitan Area

Total Number
of Homes in
Negative
Equity

Negative
Equity
Rate

% Of Underwater
Owners Who Owe
200% of Home
Value

Effective
Negative
Equity Rate

United States

4,382,044

9.1%

16.3%

24.6%

New York, NY

195,314

8.9%

11.0%

21.4%

Los Angeles-Long Beach-Anaheim, CA

74,326

4.7%

8.7%

12.2%

Chicago, IL

253,725

15.5%

20.0%

34.1%

Philadelphia, PA

122,703

11.6%

15.1%

28.7%

Washington, DC

120,347

11.3%

13.6%

31.6%

Miami-Fort Lauderdale, FL

72,704

8.7%

16.3%

20.4%

Atlanta, GA

93,663

9.9%

16.4%

26.3%

Boston, MA

35,102

4.4%

10.9%

13.7%

San Francisco, CA

20,179

3.1%

7.2%

8.0%

Detroit, MI

84,799

10.8%

25.4%

24.9%

Riverside, CA

46,147

7.4%

10.0%

23.3%

Phoenix, AZ

61,917

8.7%

14.8%

26.0%

Seattle, WA

31,764

5.0%

10.5%

13.9%

Minneapolis-St Paul, MN

38,535

6.4%

12.0%

26.7%

San Diego, CA

23,290

5.3%

8.2%

17.4%

St. Louis, MO

63,477

12.0%

16.5%

30.9%

Tampa, FL

34,963

7.5%

11.9%

21.7%

Baltimore, MD

72,892

14.2%

17.2%

35.8%

Denver, CO

24,886

4.9%

9.1%

15.7%

Pittsburgh, PA

39,717

9.6%

15.5%

23.2%

Portland, OR

16,249

4.0%

7.5%

13.5%

Charlotte, NC

28,957

6.8%

18.6%

20.9%

Sacramento, CA

19,479

5.4%

9.5%

18.4%

Orlando, FL

27,166

7.8%

12.4%

22.4%

Cincinnati, OH

37,859

9.4%

15.8%

27.6%

Cleveland, OH

49,554

13.0%

22.0%

28.2%

Kansas City, MO

21,902

6.0%

15.6%

21.1%

Las Vegas, NV

29,385

9.9%

14.7%

27.5%

Columbus, OH

24,403

7.0%

18.6%

21.2%

Indianapolis, IN

26,987

7.4%

17.0%

24.0%

San Jose, CA

5,168

1.9%

4.5%

4.8%

Virginia Beach, VA

49,944

16.7%

17.4%

44.5%

Nashville, TN

16,152

5.3%

15.8%

16.3%

Providence, RI

18,400

6.7%

11.5%

21.2%

Milwaukee, WI

21,816

8.2%

14.3%

25.0%