A new policy team will work through the complexities of building a reformed and sustainable housing finance system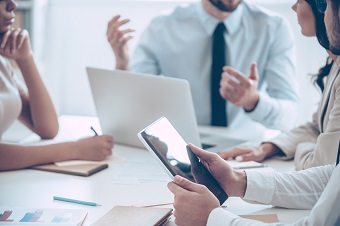 A new policy team will work through the complexities of building a reformed and sustainable housing finance system.
The team from the Milken Institute is led by Eric Kaplan, a leading voice for mortgage-backed securities reform. He is the director of the Institute's Housing Finance Program.
"Joining the Milken Institute is an incredible opportunity to collaborate with government and industry, and move from talking about necessary reform to making it happen the right way. I am privileged to steer such a distinguished team dedicated to restoring the housing finance system to health and paving the way for its evolution," said Kaplan.
With almost a quarter of a century in the residential mortgage industry, Kaplan spearheaded and chairs RMBS 3.0, the industry-led mortgage-backed securitisation reform task force.
"Washington has become the focal point of the post-crisis mortgage industry. But we need to look across the nation for ideas that work in the private and government sectors, and engage all stakeholders to help craft smart, practical solutions," added Kaplan.
He will be joined on the task force by Theodore "Ted" Tozer, who recently completed seven years as president of the Government National Mortgage Association (Ginnie Mae) and held senior roles with National City Mortgage Company, Freddie Mac, Fannie Mae and the Mortgage Bankers Association.
A former senior policy advisor for housing on the staff of the National Economic Council, Michael Stegman; and a former assistant secretary for economic policy at the Department of the Treasury, Phillip Swagell; are also on the team.
The team will focus on four key areas:
Ideal deployment of government and private capital in support of a fair and efficient housing finance system;
Policy, regulatory, and industry-based reforms to the housing finance system that are commercially practical and foster safety, soundness, and best practices;
Enhancing access to affordable credit, as well as single and multifamily housing; and
Evaluating and promoting technological innovations that improve the housing finance system
There will be an additional Housing Advisory Council to advise and inform the team, co-chaired by Milken Institute founder and chairman Michael Milken and mortgage finance industry pioneer Lewis S. Ranieri.
"Housing has been the lifeblood of my career, and it is in critical need of correction and rebalancing between where government is needed and where the private market can and should re-emerge," said Ranieri.