Latest report show four consecutive months of decline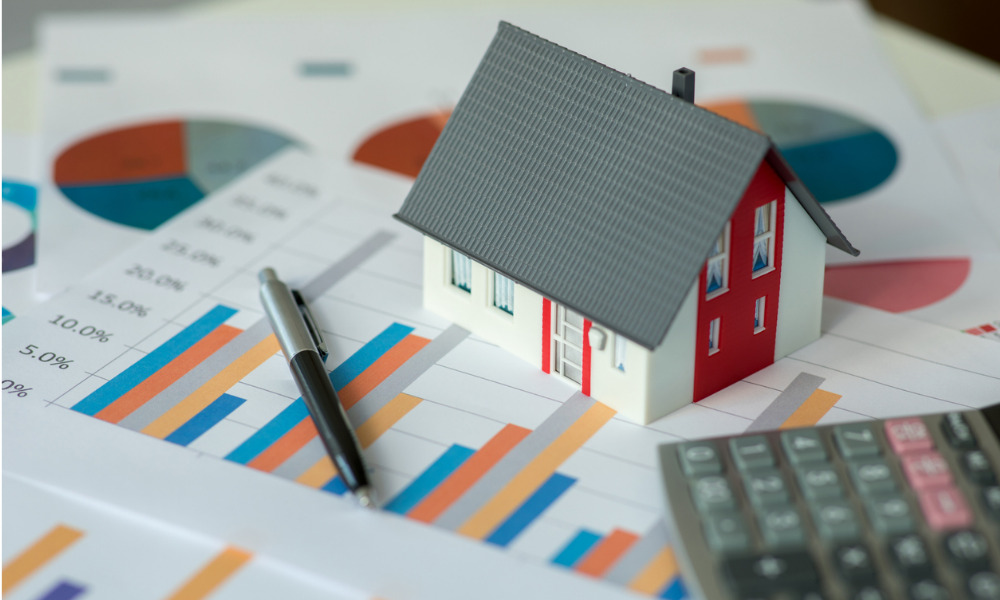 Sales of newly built single-family homes dropped to a seasonally adjusted annualized rate of 591,000 in April.
This is 16.6% below the revised March rate of 709,000 and 29.6% below the April 2021 estimate of 809,000, according to data released by the US Census Bureau and the Department of Housing and Urban Development.
This fourth consecutive month of decline unfolded against the backdrop of rising mortgage rates and home prices, said Kelly Mangold, principal at RCLCO Real Estate Consulting, who noted that the 30-year fixed mortgage rates surpassed 5% in mid-April, "the first time since the Great Recession in 2009."
The Bureau and HUD reported that homes sold at a median price of $450,600 in April, while the average sales price was at $570,300. According to George Ratiu, senior economist at real estate listings website Realtor.com, this reported median sales price is 20% higher than last year, "pushing the monthly mortgage payment $720 higher, a 57% increase at today's average mortgage rate."
"The market for new homes is mirroring broader real estate trends, as rising inflation is taking a bigger chunk out of Americans' paychecks and surging borrowing costs are compressing homebuyers' budgets," said Ratiu.
Mangold added that latest new home sales figures reveal how the market continues to feel the impact of on-going geopolitical turmoil and supply chain issues. Still, she noted that there's continued for-sale housing demand from millennial households, with many migrating from high-cost coastal markets to high-growth sunbelt markets with higher builder inventory.
"The for-sale housing market has remained a strong performer during the entirety of the pandemic, and despite the somewhat uncertain economic conditions – demand for additional new housing remains strong," said Mangold.
The seasonally adjusted estimate of new houses for sale at the end of April was 444,000, representing a supply of 9.0 months at the current sales rate, revealed the Bureau and HUD.