Price gains in December varied widely according to CoreLogic data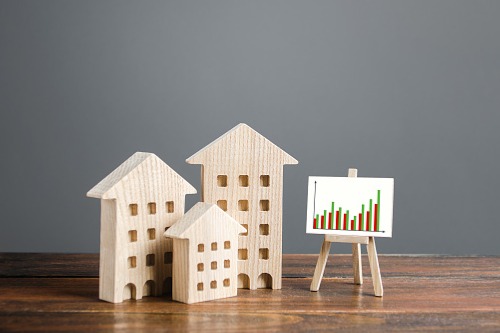 US home prices gained 4% year-over-year in December 2019 but the national figure masks the unevenness of price growth in individual markets.
CoreLogic's Home Price Index for the month, released today (Feb. 4) shows the significant variations between states with Idaho leading with a 9.9% gain year-over-year, while Connecticut saw a modest 0.2% increase.
Month-over-month, the national gain was 0.3% and the firm expects prices to have gained just 0.1% between December and January 2020. However, annual growth of 5.2% in forecast in the year to December 2020.
Disparity also remains in different value segments of the housing market.
"Moderately priced homes are in high demand and short supply, pushing up values and eroding affordability for first-time buyers," said Dr. Frank Nothaft, chief economist at CoreLogic. "Homes that sold for 25% or more below the local median price experienced a 5.9% price gain in 2019, compared with a 3.7% gain for homes that sold for 25% or more above the median."
Most of the 100 largest metros are at correct value
CoreLogic's Market Condition Indicators reveal that among country's 100 largest metropolitan areas based on housing stock, 34% had an overvalued housing market as of December 2019, 26% were undervalued, and 40% were at value.
Of the top 50 metros, 40% were overvalued, 20% were undervalued and 40% were at value.
"On a national level, home prices are on an upswing," said Frank Martell, president and CEO of CoreLogic. "Price growth is likely to accelerate in 2020. And while demand for homeownership has continued to increase for millennials, particularly those in their 30s, 74% admit they have had to make significant financial sacrifices to afford a home. This could become an even bigger factor as home prices reach new heights during 2020."
The MCI analysis defines an overvalued housing market as one in which home prices are at least 10% above the long-term, sustainable level. An undervalued housing market is one in which home prices are at least 10% below the sustainable level.