But single-family and non-residential construction was lower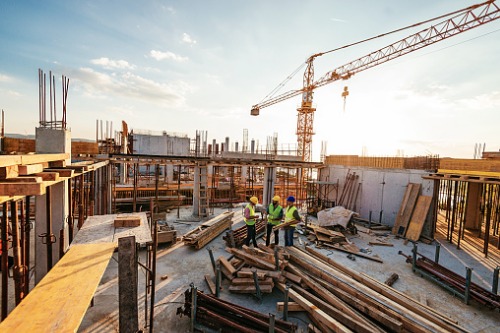 Construction starts dropped 11% in October compared to the previous month, led by double-digit declines in non-residential building (20%) and non-building construction (14%).
There was also a 2% decrease in residential construction starts according to the latest stats from Dodge Data & Analytics.
"Concern over the health of the US economy continues to play a key role in the pullback in starts over the past few months," said Richard Branch, chief economist for Dodge Data & Analytics. "However, solid real estate fundamentals (such as vacancy rates) in addition to stable public funding will continue to support a modest level of construction activity across both public and private projects."
Residential building dropped 2% in October to $311.3 billion at a seasonally adjusted annual rate. Single family housing starts were 7% lower, while multifamily starts increased 14% over the month.
Year-to-date, residential construction starts were 6% lower than in the same period of 2018. Single family starts were down 3%, while multifamily declined 12% year-to-date.
Non-residential building starts lost 20% over the month in October, falling to $225.8 billion (at a seasonally adjusted annual rate).
Non-building construction fell 14% in October to a seasonally adjusted annual rate of $159.2 billion.