But the 30-year fixed mortgage rate lingers above 7%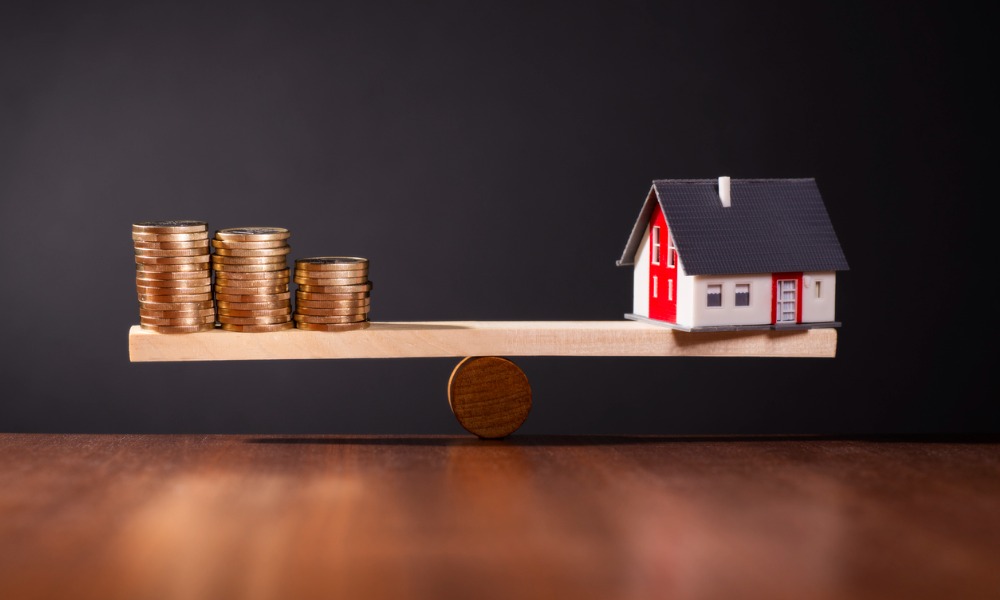 The Federal Reserve's decision to press pause on its interest rate hikes did little to ease mortgage rates this week, with the average 30-year fixed loan inching up to 7.19%, according to Freddie Mac.
The 30-year fixed mortgage rate was virtually unchanged at 7.19%, up from 7.18% the week before as the Federal Reserve hit pause. The 15-year rate averaged 6.54%, up from 6.51% week over week.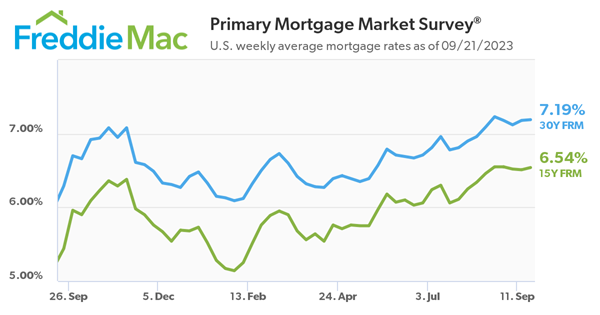 Commenting on the Fed's move and its impact on mortgage rates, Marty Green, principal at Polunsky Beitel Green, said, "It was no real surprise that the Fed left rates unchanged. The overall data continues to point to an accelerating slowdown but also continues to be mixed because of some lagging indicators. With rates elevated into restrictive territory, I expect the Fed to be patient and hold off on any additional increases until it becomes clearer that an additional rate hike is warranted.
"We are clearly in the flat portion of a bicycle race—the rapid ascent is mostly behind us, but we may be peddling for a while before we see any sign of a gradual descent. In my view, this means the mortgage interest rate environment will continue to bounce sideways through the next several months."
Read more: Federal Reserve interest rate announcement - just in
"Given these high rates, housing demand is cooling off, and now homebuilders are feeling the effect," Freddie Mac chief economist Sam Khater noted. "Builder sentiment declined for the first time in several months, and construction levels have dipped to a three-year low, which could have an impact on the already low housing supply."
Mark Fleming, chief economist of First American, said housing recessionary pressures will likely continue in the near term until mortgage rates stabilize.
"However, industry forecasts predict that mortgage rates will moderate later in the year if the Federal Reserve stops further monetary tightening and provides investors with more certainty," Fleming added. "Mortgage rate stability, even if the stabilization occurs at a higher level, is the key to a housing recovery."
Stay updated with the freshest mortgage news. Get exclusive interviews, breaking news, and industry events in your inbox, and always be the first to know by subscribing to our FREE daily newsletter.