Third week of decreasing rates brings some cause for optimism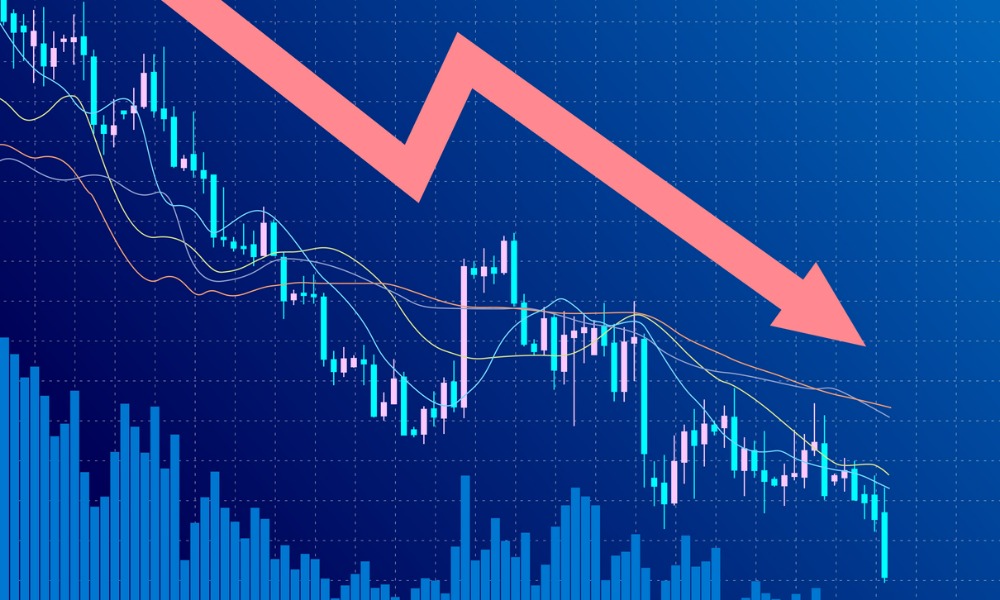 Positive news from the latest Consumer Price Index report helped push fixed-rate mortgage rates lower as inflation continued to ease, Freddie Mac reported Thursday.
"For the third straight week, mortgage rates trended down, as new data indicates that inflationary pressures are receding," said Freddie Mac chief economist Sam Khater.
As of November 16, the average rate for a 30-year fixed mortgage fell to 7.44%, down six basis points from the previous week. The 15-year fixed-rate mortgage was also down from last week, dropping five basis points to 6.76% – signaling a downward trend after inflation cooled in October.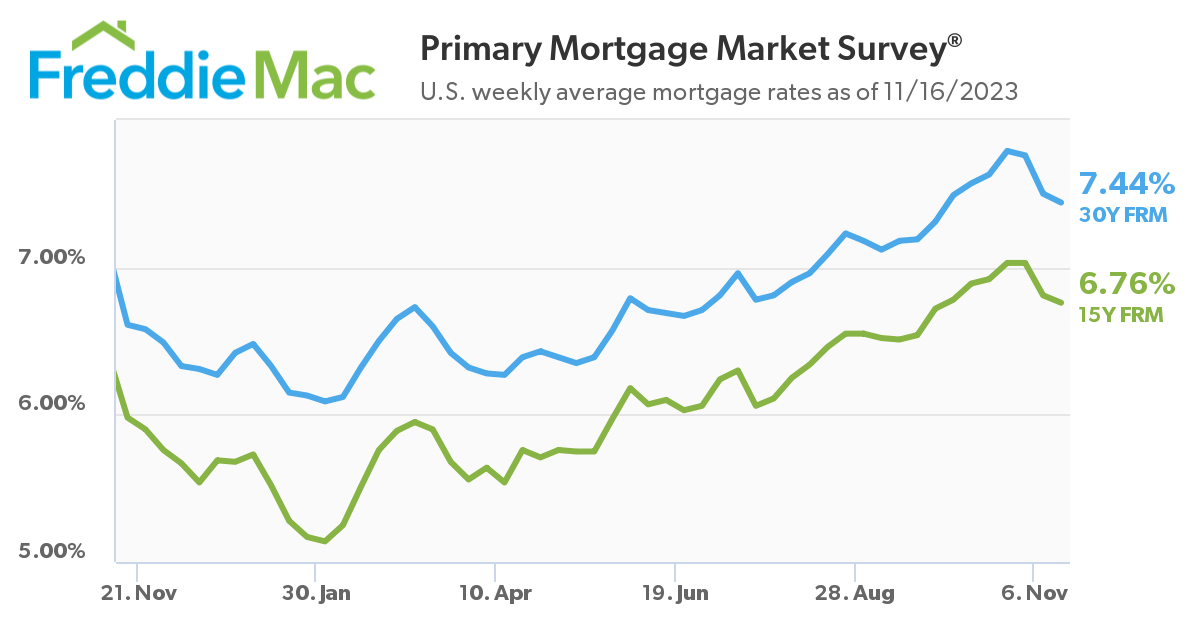 Khater believes that the mix of ongoing economic stability, reduced inflation, and lower mortgage rates could entice more potential buyers into the housing market.
Holden Lewis, a home and mortgage specialist at NerdWallet, agreed: "Inflation is subsiding, and that's great news for mortgage rates," he said. "The decline in rates has spurred a modest resurgence in mortgage applications as homebuyers pounce on the opportunity."
Read next: Could bond yield trends hint at a more affordable housing market?
"Thanksgiving came early this year in the form of an inflation report that should allow the Federal Reserve the necessary breathing space to leave the Fed funds rate unchanged at their December meeting," added Marty Green, principal at Polunsky Beitel Green.
"The housing component of the CPI, which is a lagging indicator, is finally starting to reflect the effects of the Fed's policy changes over the last year. We have believed for some time that the Fed is done raising rates this cycle, and this report supports that thesis. We expect the Fed to continue to keep their rhetoric about their readiness to raise rates if necessary, but believe, based on the trend of recent reports, that they will see little reason to do so."
Stay updated with the freshest mortgage news. Get exclusive interviews, breaking news, and industry events in your inbox, and always be the first to know by subscribing to our FREE daily newsletter.