Too many potential young homebuyers have poor credit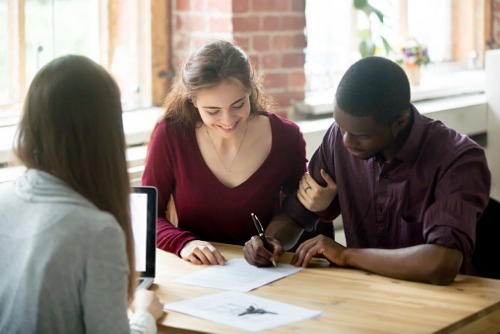 Millennials' homebuying aspirations may be shattered if they don't improve their borrowing behaviors.
That's the warning from Experian which says only 39% of millennials without mortgages have prime or better scores and most are facing higher delinquency rates.
Millennials are the largest credit population in the US and Experian's analysis focused on personal loan trends, credit scores, bankcard behaviors, and mortgage trends of 60 million potential customers.
Michele Raneri, VP of analytics and business development, says that this analysis is not all bad news for potential first-time buyers, but it is a wake-up call.
"This data presents good news for younger, thin file millennials interested in buying a home. We're seeing that small changes in financial behaviors such as building a history of on time payments and improved credit practices can help lenders shift from viewing millennials as high-risk to low-risk relatively quickly," she said. "Knowing where you stand from a credit perspective is critical to improving or maintaining your financial well-being."
What the study found
Millennials without a mortgage have an average age of 28, income of $33,000, 623 VantageScore and eight trades on file.
On personal loans, younger millennials have an average per loan balance of approximately $7,300 while older millennials have an average balance of approximately $11,700.
Millennial delinquency rates as of 4Q17 stand at 2.08% for younger millennials and 1.51% for older millennials; this compares to the overall nationwide rate of 1.32%. A similar trend is noted for bankcard delinquencies.
As of the last quarter of 2017, millennials accounted for 23% of newly originated mortgage dollars.
On average, millennial homebuyers are 31 years old with an income of $64,000. The average mortgage balance for younger millennials is $167,000 and $210,000 for older millennials.
More than three quarters of millennials with mortgages have a VantageScore of 661 or higher (716 average) and 16 trades on file.
"Often, young people start their credit journey with a couple of mistakes first, but in the end, these mistakes create opportunities to learn how to use and build credit responsibly," said Rod Griffin, director of consumer education and awareness at Experian.