Quarterly index reveals downward pressure on homeownership demand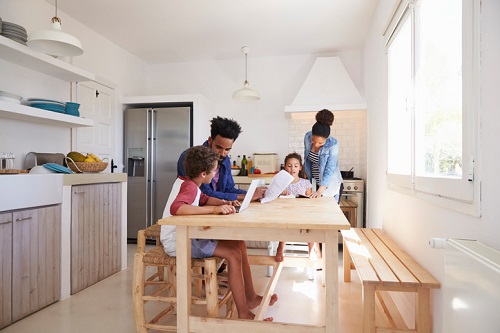 Market conditions in many US metropolitan areas suggest that renting is a better option than buying assuming the goal is wealth accumulation.
The Beracha, Hardin & Johnson Buy vs. Rent (BH&J) Index produced by Florida Atlantic University and Florida International University faculty examines the potential benefits of homeownership versus renting and alternative investments.
In the latest quarterly reading, 19 of the 23 metropolitan markets tracked produce scores indicating slight to significant downward pressure on the demand for homeownership.
"Historical evidence indicates that home prices adjust to these directional pressures," said Ken H. Johnson, Ph.D., a real estate economist and one of the creators of the index.
Dallas (.98), Denver (.81) and Houston (.72) are all producing scores indicating significant downward pressure, while there are signs of moderate downward pressure in Kansas City (.38), Pittsburgh (.38), Seattle (.38), San Francisco (.37) and Miami (.36).
Atlanta, Boston, Cincinnati, Honolulu, Los Angeles, Milwaukee, Minneapolis, Philadelphia, Portland, San Diego and St. Louis have BH&J scores between 0 and .30, suggesting slight to mild downward pressure on the demand for home ownership.
Upward pressure for 4 metros
The scores for Cleveland (-.16), Chicago (-.14), New York (-.08) and Detroit (-.04) suggest slight upward pressure on the demand for homeownership.
"Relatively speaking in terms of price, these markets are the most stable in our measured group," said Eli Beracha, Ph.D., real estate economist and co-creator of the index in the Hollo School of Real Estate at FIU.
The two creators of the index agree that uncertainty over mortgage rates are the greatest current threat to housing values as signs point to peaking housing markets around the country.
"We are in the business of information production rather than predications," said Johnson. "During the last housing cycle very little information was available to consumers and real estate professionals, which exacerbated the results of the downturn. Therefore, we hope to produce information that allows for more informed real estate decision making with the BH&J Index."