AIME Chairman Anthony Casa and President and CEO of United Wholesale Mortgage UWM join forces to explain why originators are switching sides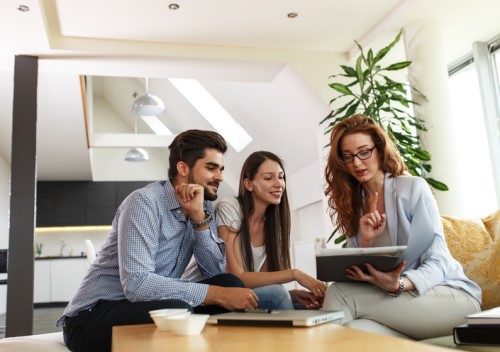 It's pretty attractive to be a mortgage broker these days, and if you were to ask AIME Chairman Anthony Casa and UWM President and CEO Mat Ishbia, it's only going to get better.
Casa said that over the last decade, some mortgage companies have made big investments in technology and support for the independent originator, which has allowed them to do fulfillment and serve clients as well or better than retail lenders. Once that hurdle has been cleared, and once the playing field's been leveled, there's no reason not to be a broker, Casa said. It's a big reason for the growth of the channel.
"The value proposition from stability and strength in the lenders is number one. I think the next thing is, being able to communicate to loan originators that this is a good place to do business. I think that's been the biggest missing piece," Casa said.
In addition to building unity, part of AIME's strategy is to aggregate successful brokers who have made the switch from the retail channel so that they can share their journey with others. Casa said that he's yet to hear from a broker who is unhappy after making the switch; every single person says becoming a broker has been a "game-changer" for their family, their customers, and their business.
Fear is a big barrier to growing the broker channel, although both Ishbia and Casa say that the fears and stigmas that most originators have were placed in their heads largely by retail lenders. It's somewhat of a comfort for originators to have their lenders provide support and do a lot of the heavy lifting. But the landscape has changed even in the last five years to the point where brokers aren't at such a disadvantage anymore when it comes to support systems, and as a broker, they don't have to be captive to the companies that provide that support. Today, companies like Caliber, UWM, and Home Point Financial are offering brokers the same technology and marketing as the bigger retail lenders, so brokers are no longer out on a limb all alone.
"People want to be part of something," Casa said. "That's the number one thing I hear from retail originators: 'I just want somebody to be there for me; I don't want it to be all on me.' So from my perspective, it's having that support in place."
Online and retail lenders are streamlining the application process, but there's also a streamlining of the relationship between the lender and the borrower, and those needs and wants can't be automated, Casa said. Borrowers are best served by an expert who provides strategy and guidance, not just for a mortgage, but for larger financial goals.
"That's the key: you're talking to the expert and you can't commoditize something that's not a commodity," Ishbia said. "What's going to be better for and your family? How can you do that, you can't do it online and you can't do it without someone that's intelligent and understands it. And that's the big thing that's happening. I think that people are realizing that."
In order for brokers to compete with the massive marketing coffers of retail lenders, they have to go from the bottom up instead of the top down. In other words, Ishbia said, they have to go deep into the community and reach people on three levels: the first level is reaching consumers, who only get one loan every several years, and are very difficult and expensive to educate; the second level is reaching real estate agents, who are less expensive to educate and more impactful simply because they do more deals; and the third level is reaching loan officers, who are impactful because as they move to the broker channel, they can share their transition success stories with other mortgage professionals.
Casa has always been very clear about his goals for AIME and the mortgage broker channel, both in terms of growth and in terms of presenting a united front. The fastest way to grow is to focus on those retail originators whose leads are self-sourced and referral-based, because they can bring their clients with them to the broker side and continue to build their brand.
Don't worry about competing against Quicken, Casa tells would-be brokers. Focus on building a reputation in the community, and the rest will follow.
"You have to own your market. Be very, very visible, don't go too horizontal. Focus on your local market because if you dominate your local market, you'll be very successful. Then you can expand from there."