But market still face issues with supply, reveals latest report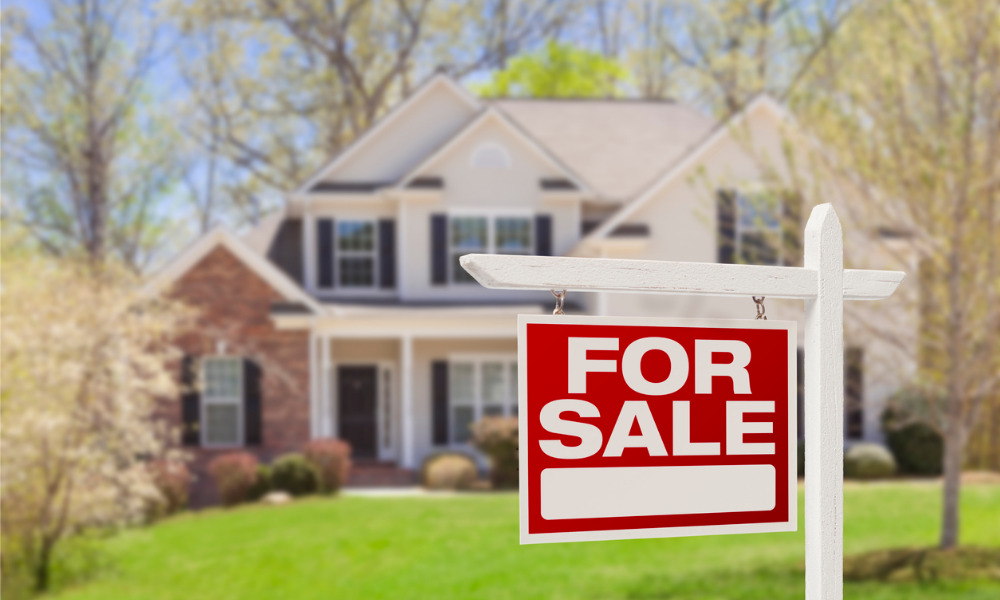 Sales of new single-family homes increased in May, interrupting a months-long decline as the market adjusted to rising rates and prices, according to a report by Bloomberg.
Data released Friday by the US Census Bureau and the Department of Housing and Urban Development revealed new home sales were at a seasonally adjusted annual rate of 696,000 in May. This 10.7% increase from the revised April rate of 629,000 was primarily driven by sales in the South and West and marks the first gain of the year.
According to the Bureau and HUD's new-home sales report, sales in the South were up almost 13% from April and those in the West grew around 39.3%.
Additionally, the new report showed the median sales price in May was $449,000 and the average sales price was $511,400.
At the current sales rate, it would take 7.7 months to exhaust the supply of new homes, compared to 8.3 months in April and 5.4 months in the previous year.
The Bureau and HUD also revealed that majority of the new homes sold in May were still under construction, with only 8% having been completed. Those awaiting construction rose to 190,000 from a month earlier, showing the highest increase since the start of the year.
A separate report from the National Association of Home Builders showed homebuilder sentiment at a two-year low in June, said Bloomberg.
"The housing market faces both demand-side and supply-side challenges," said Robert Dietz, chief economist at the NAHB, in a statement to Bloomberg. "Residential construction material costs are up 19% year-over-year with cost increases for a variety of building inputs."
"Supply remains limited across the country," added Stuart Miller, executive chairman of the homebuilder Lennar Corp. "Clearly, production must catch up to the growing household numbers as production of dwellings over the past decade has lagged prior decades by as many as five million homes."
Purchases of new residential homes represent about 10% of the market and are calculated when contracts are signed. The data shared in the new-home sales report can be volatile, with the report showing a 90% confidence that the change in sales ranged from an 8.2% decrease to a 29.6% increase, said Bloomberg.