Today is Earth Day and real estate body says most people care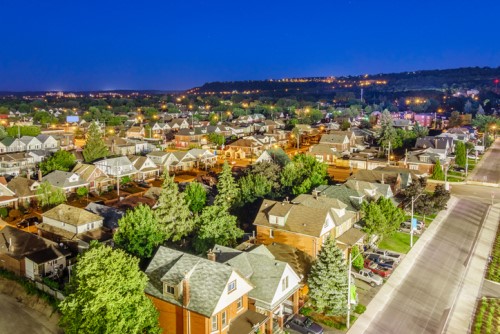 Home and commercial real estate buyers are becoming more concerned about the green credentials of their buildings; creating an opportunity for real estate agents to shout about them.
April 22 is Earth Day, a worldwide focus on environmental issues and buildings are a huge part of the story as large consumers of energy during construction and throughout their lifetime.
The National Association of Realtors has released a report that shows the trend towards eco-friendly real estate.
The REALTORS® and Sustainability 2019 Report reveals that, among Realtors, 59% of respondents said that residential consumers were very or somewhat interested in sustainability.
And 7 in 10 residential and commercial agents and brokers reported that promoting energy efficiency in listings is either somewhat or very valuable.
"The state of the environment is important to our members and their business practices, and the report shows that sustainability impacts consumers' home buying decisions as well," said NAR President John Smaby.
What's important?
Most respondents said that solar panels are available in their area (83%) and more than 1 in 3 said that these increased the perceived value of homes.
The transportation and commuting features that Realtors said are very or somewhat important to their clients include easy access to highways
(82%), short commute times and distance to work (81%) and walkability (51%).
Almost 5 in 10 respondents were aware of green data fields in their local MLS and 35% use them to promote green features, 26% to promote energy information, and 14% to promote green certifications.
Commercial real estate
Asked about sustainability in commercial real estate, 70% of agents and brokers indicated that promoting energy efficiency in their commercial listings was very or somewhat valuable.
Sixteen percent of respondents reported that their Commercial Information Exchange had green data fields and that those fields promote energy information and green features.
The top building features that clients specified as very or somewhat important to their agents or brokers were utility/operation costs (81%), efficient use of lighting (67%) and indoor air quality (64%).