But sentiment has weakened through 2018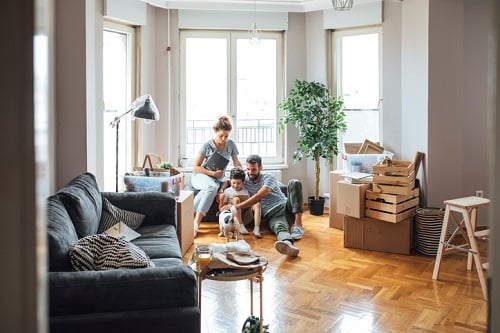 Homebuying sentiment has fallen over the past year with the share of consumers who strongly think the fourth quarter is a good time to buy just 34%, compared to 43% in Q4 2017.
The National Association of Realtors' Housing Opportunities and Market Experience (HOME) survey reveals that quarter-over-quarter sentiment weakened from 39%.
Meanwhile, the share who think that it is not a good time to buy was unchanged in the fourth quarter (37%) but up from 28% a year ago.
"Consistently fast-rising home prices well in excess of income growth over recent years have left buyers frustrated while slowly enticing would-be sellers to consider listing," commented NAR chief economist Lawrence Yun.
More than half of respondents felt that the economy is improving with those earning $50K or more most optimistic and those in rural areas more so (71%) than those in urban areas (53%).
Of those who said the economy is advancing, 59 percent live in the West, which Yun found interesting. "The West region has a strong job-creating economy, yet it is the West region showing the weakest buyer sentiment because the West region is the least affordable," said Yun.
Getting a mortgage more difficult
The HOME survey also revealed that - among those who do not presently own a home – 29% said that it would be very difficult to qualify for a mortgage and 30% believe that it would be somewhat difficult given their current financial situation (compared to 28% and 31% last quarter).
This concern over securing a mortgage and a lack of affordable listings appears to be a greater concern than waiting for prices to fall says Yun.
"Perhaps some communities designated as Opportunity Zones can draw real estate developers using tax incentives to build affordable housing," Yun said.