Rising costs hit independent mortgage banks hard in MBA's Q3 report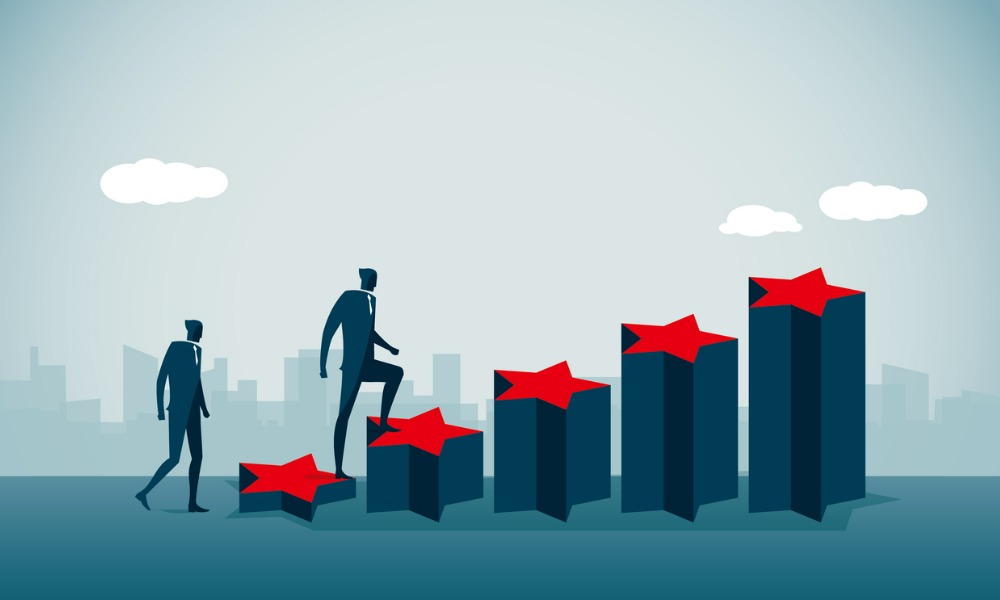 Independent mortgage banks (IMBs) and mortgage subsidiaries of chartered banks reported increased losses on each loan they originated in the third quarter of 2023.
According to the latest data from the Mortgage Bankers Association (MBA) report, these institutions experienced a pre-tax net loss of $1,015 on each loan they originated, up from the $534 loss per loan in the second quarter.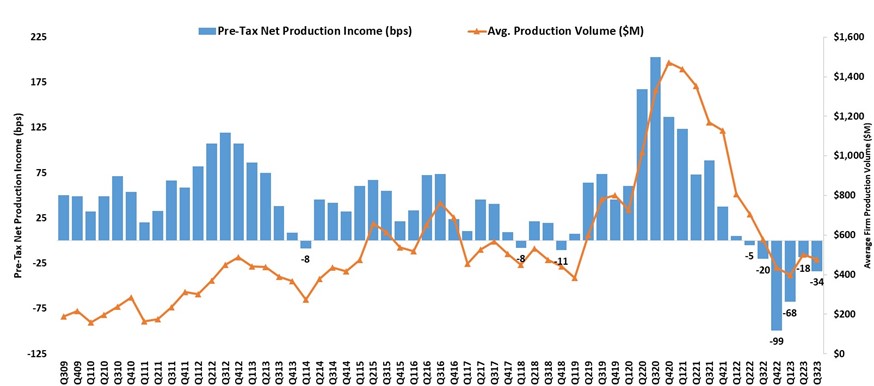 Marina Walsh, vice president of industry analysis at MBA, pointed out that despite relatively stable production revenues, per-loan production costs had risen, reaching one of the highest levels since the MBA began its survey. This increase in costs partly reversed the improvements made in the second quarter.
Walsh also remarked on the trend of production income losses. "Net production income has been in the red for six consecutive quarters," she noted.
With MBA forecasting lower industry volumes in the next two quarters compared to the last, a turnaround seems unlikely until the second quarter of 2024. However, Walsh identified a positive aspect in mortgage servicing.
"One silver lining is that mortgage servicing continues to be a bright spot for many companies," Walsh said. "Combining both the production and servicing business lines, roughly half of mortgage companies stayed profitable in the third quarter of 2023. Were it not for mortgage servicing, only about one in three companies would have been profitable."
Key findings from the MBA's report for the third quarter of 2023 include:
A decrease in the percentage of firms posting pre-tax net financial profits, dropping to 51% from 58% in the second quarter.
The average pre-tax production loss was 34 basis points, a notable increase from 18 basis points in the second quarter.
Average production volume per company fell to $477 million, down from $502 million in the second quarter.
Total production revenue saw a minor increase to 329 basis points.
The purchase share of total originations held steady at 89%.
The average loan balance for first mortgages decreased to $341,708.
Total loan production expenses climbed to $11,441 per loan.
Servicing net financial income per loan was $90, slightly down from the second quarter.
The report highlights the continued challenges mortgage lenders face in the current economic environment while noting the offsetting role of mortgage servicing in maintaining profitability for many companies.
Last week, MBA advocated to include IMBs, who originate and service most mortgages and mortgage REITs, in the Federal Housing Finance Agency's new plan for the Federal Home Loan Bank (FHLB) system. MBA called out the FHFA for not diversifying the potential membership expansions.
Stay updated with the freshest mortgage news. Get exclusive interviews, breaking news, and industry events in your inbox, and always be the first to know by subscribing to our FREE daily newsletter.